Consent Management, Reinvented
Eliminate your site's dependency on cookie banners through fine-grain data regulation and smart, local quarantine.
Sign up and get started today.
Existing consent management platforms are broken because they:
Are not compliant
Existing tools miss the tracking that is embedded in widgets, fonts and more–leaving your site tracking non-consented data.
Rely on a homepage banner
Your site is dependent on pop-up banners–potentially bouncing users away or forcing you to use dark patterns to keep them engaged.
Compromise functionality
Taking an all or nothing approach in blocking tracking technologies can break elements on your website and slow down its performance.
Detailed data regulation.
Transcend's Consent Manager is powered by Airgap.js, which regulates all data emissions at the network level. And with the ability to modify and override regulating events, it gives you the nuanced configuration needed to ensure compliance without the risk of breaking your site. All in 30KB.
A better user experience.
Peel away the pop-up banner–ask for consent later in the user journey or embedded into other UI. Our Smart Quarantine feature captures tracking events in a local quarantine on your user's device, so you don't miss the full data story by asking later.
Complete compliance.
Unlike other consent managers, Transcend's solution handles all 200+ tracking technologies (it's not just cookies). Every data emission is locally assessed against the user's consent preferences before being allowed to leave the user's device and flow to your data systems. No data leakage, no legal vulnerabilities.
Observe all tracking.
An initial telemetry scan will identify and auto-classify network requests made as your site loads. Access a clear view of your visitor consent preferences and categories of tracking requests to optimize your website's consent experience.
Frequently Asked Questions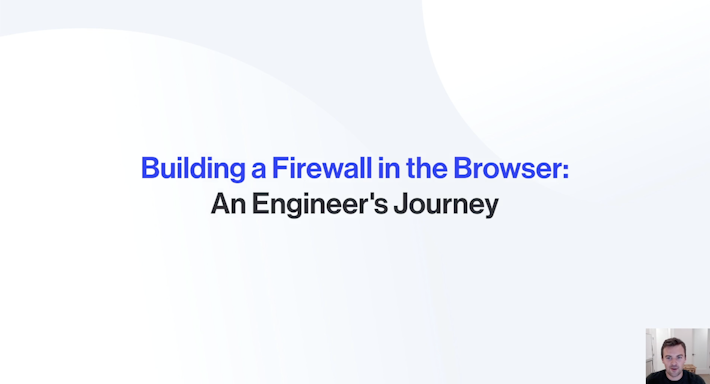 Want more? Watch our engineering journey
Listen to our CEO, Ben Brook, present how we engineered a way to eliminate pop-ups while maintaining regulatory compliance.
Watch now