Consent Management, Reinvented
Improve site performance and enable better UX with fine-grain data regulation and smart, local quarantine.
Sign up and get started today.
Manage tracking with local quarantine.
Unlike other consent managers, Transcend's solution automatically governs all tracking technologies on your website, it's not just cookies. A browser-level firewall locally assesses every data emission against the user's consent preferences before being allowed to leave the user's device and flow to your data systems.
Improve site load times.
With the ability to modify or override regulating events, not scripts, Transcend's Consent Manager operates at the network level, giving you nuanced controls to ensure consent compliance while optimizing site experience.
A better user experience.
Pop-up banners don't belong in 2021. With local quarantine and smart replay, you have the flexibility to ask users for consent later in the journey or more naturally through embedded UI – all while preserving the full data story.
Full visibility for your legal team.
Transcend's Consent Manager regularly audits your site and reports metadata back to you, so you have a clear view into the type of information you're tracking about your users, where that data flows, and if you are privacy-compliant.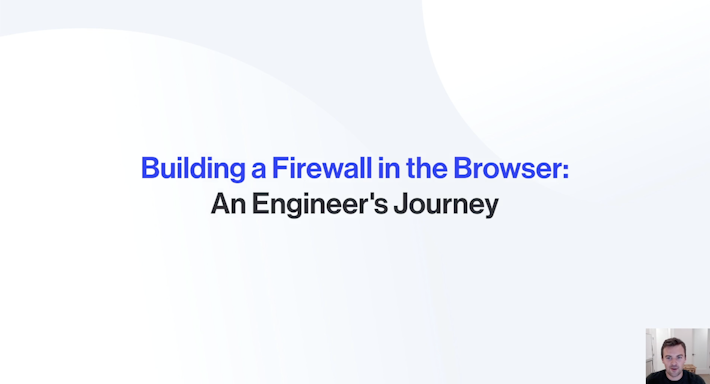 Want more? Watch our engineering journey
Listen to our CEO, Ben Brook, present how we engineered a way to eliminate pop-ups while maintaining regulatory compliance.
Watch now