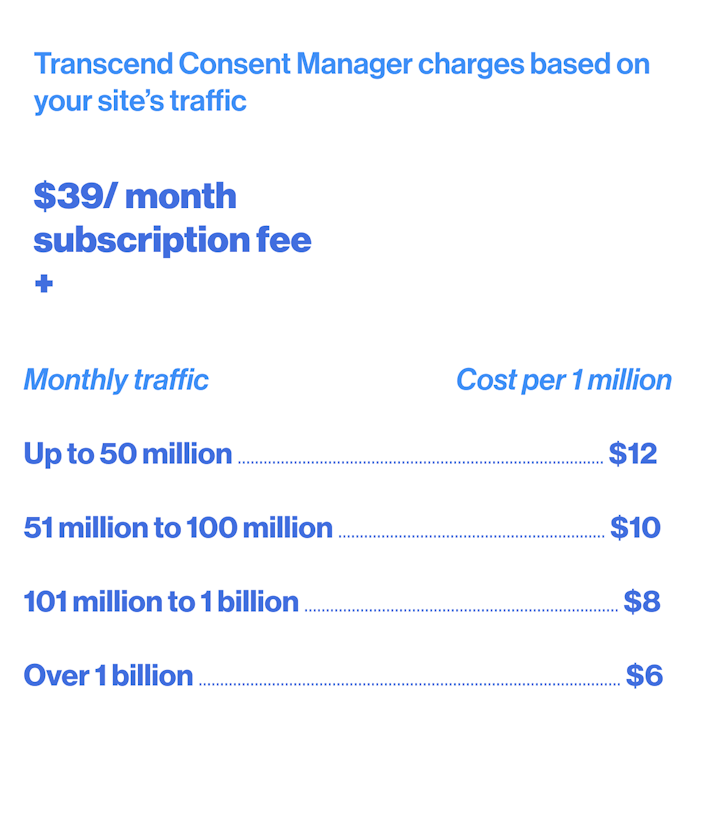 Pricing built for websites of any size. Only pay for what you use.
Get started in minutes with simple, pay-as-you-go pricing. Access our complete consent management platform which includes:
Robust regulation of a tracking technologies and data emissions
Complete configurability - add, edit and classify data flows to fit your site
Flexible UX options and improved site performance
Monthly billing includes a subscription fee + a tiered rate based on traffic.