The 2022 State of Data Visibility Report
A survey of technical leaders across different industries on the state of their data visibility and inventory efforts—looking at the biggest challenges they face, and the most obvious opportunities for improvement.
Complete your details to access the full report.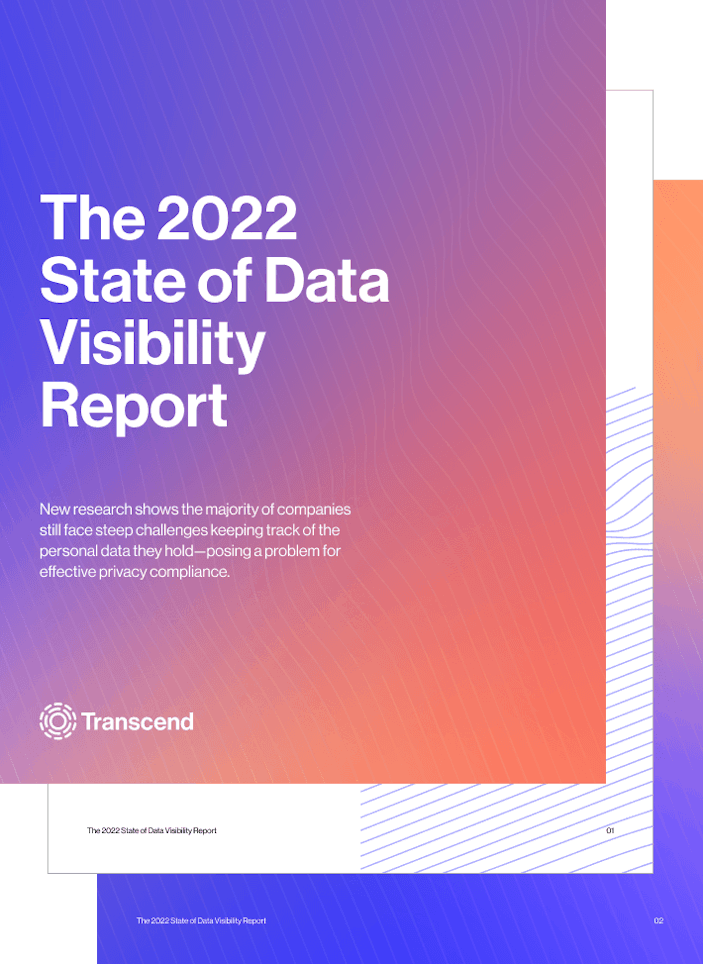 At a glance
Data visibility is still a challenge for most companies
Data visibility is critical for privacy compliance, from fulfilling data subject requests (DSR) and identifying risky data processing activities, to creating and maintaining records of processing activities (ROPA).
Our research shows most data visibility efforts are slowed by system sprawl, reliance on manual processes, and insufficient resources.
As a result, a staggering two-thirds of companies still don't have an accurate picture of the data they hold.
Download the report to find out more.