Free guide: Building a future-proof privacy request system
Tactical, expert guidance on the processes, people, and steps involved in architecting a future-proof in-house privacy system.
Enter your details and we'll send it to your email inbox.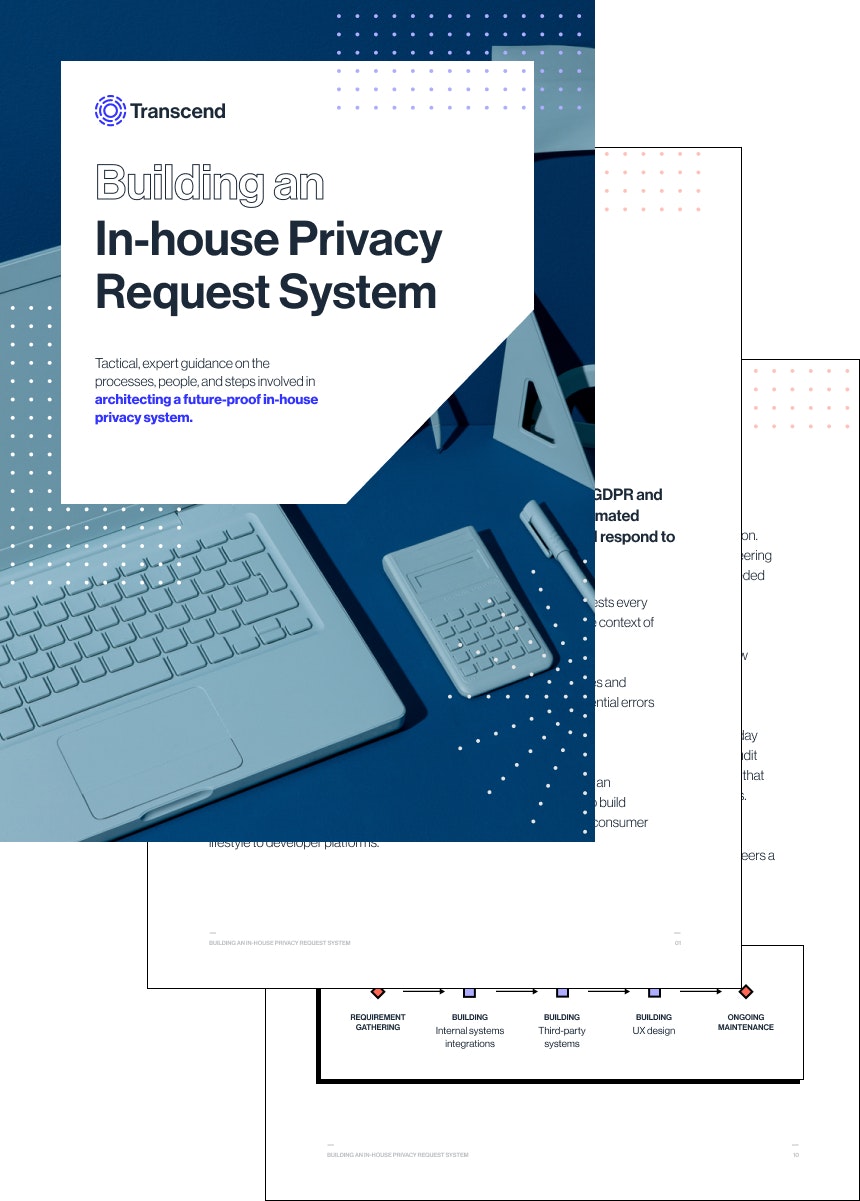 What's included
An in-depth look at what's involved in architecting a privacy request system
Thanks to regulatory requirements created by Europe's GDPR, California's CCPA, and more, many companies are investing in automated backend workflows to efficiently automate, process, and respond to data access and erasure requests as well as opt-outs.
So what's involved in building such a system in-house? Our tactical guide covers:
The six questions to answer before your teams pick up tools
Core considerations for each team, at each stage
Pro tips informed by our experience building privacy request systems for global brands.
"In this guide, we provide a breakdown of the essential elements to build an automated privacy request workflow, with advice from our experts who build these systems for a variety of multinational companies, from fintech to consumer lifestyle to developer platforms"