Meet your Privacy Center.
A one-stop shop for your end-users to securely manage their privacy choices.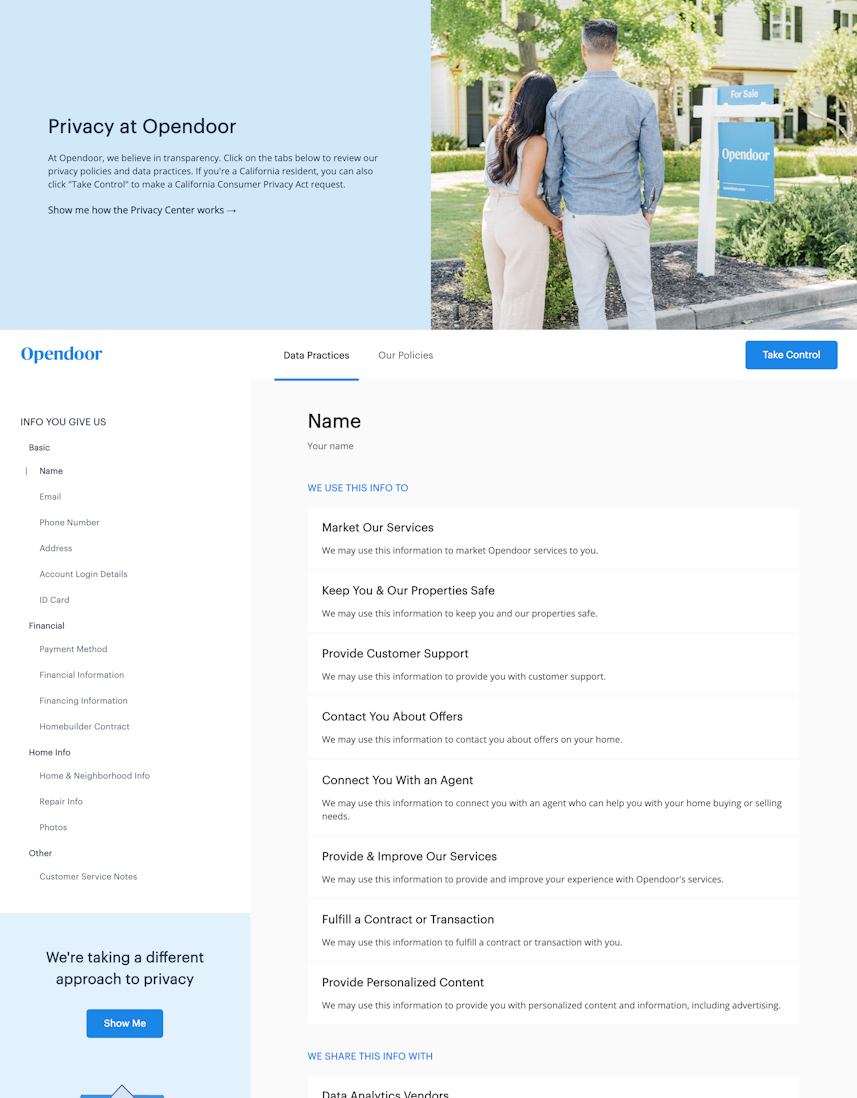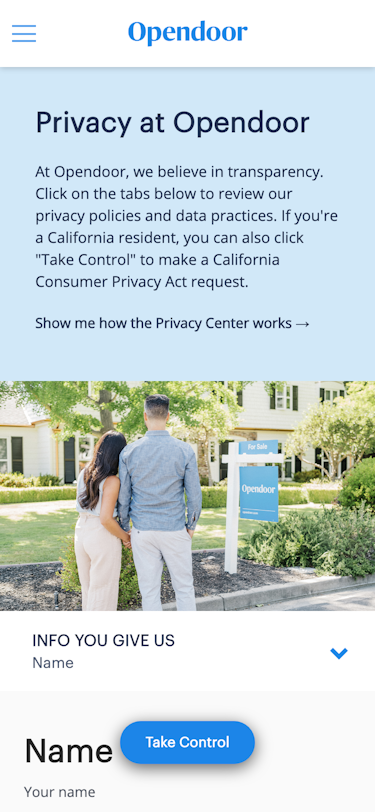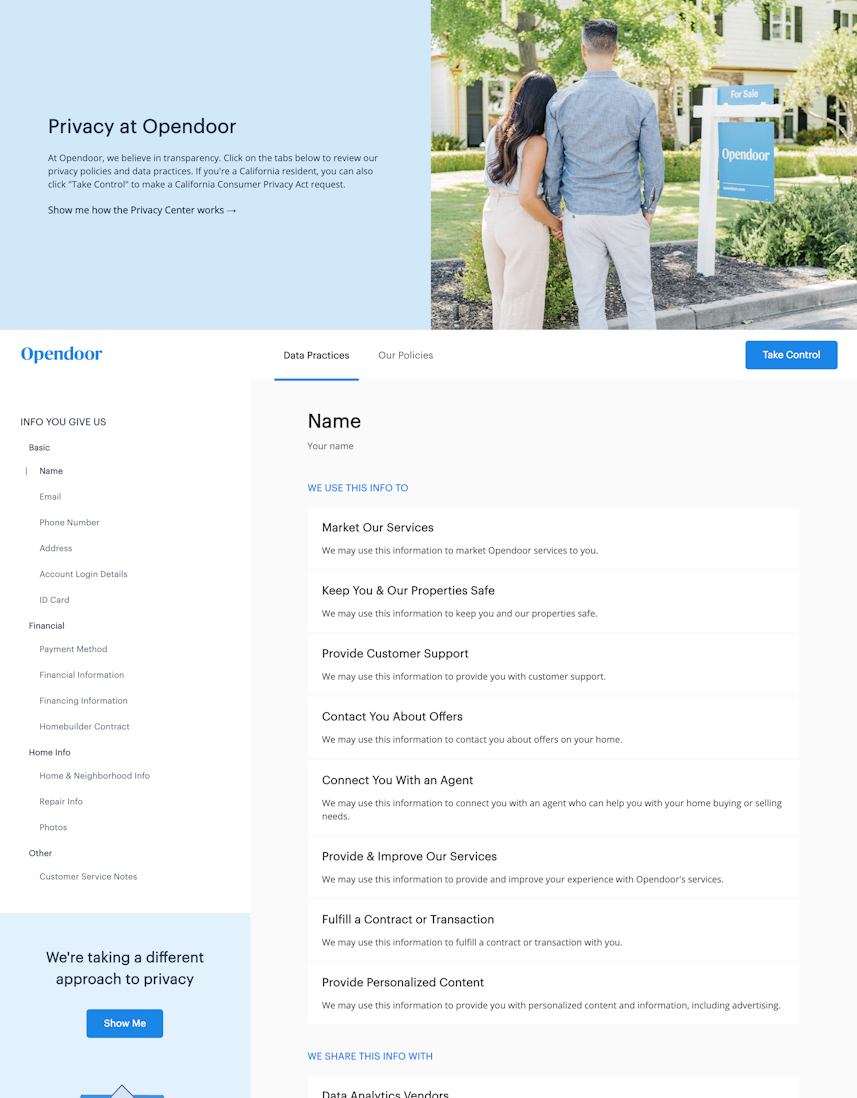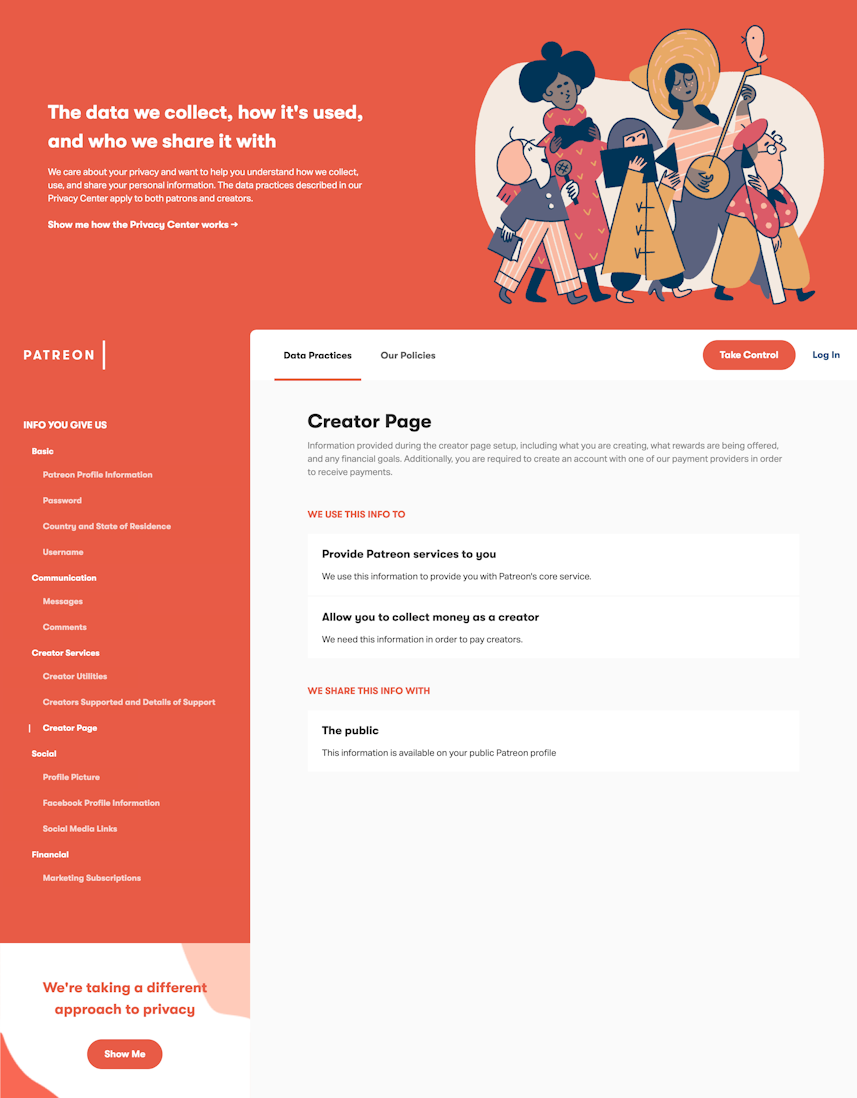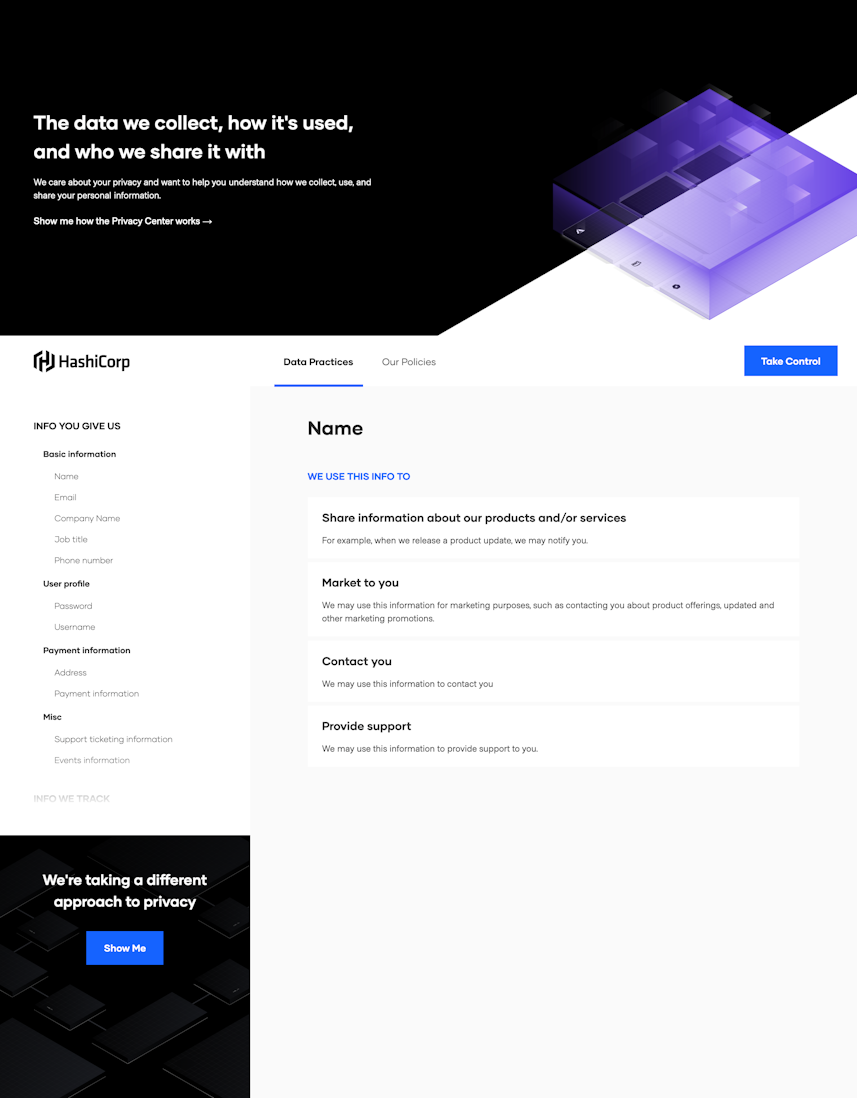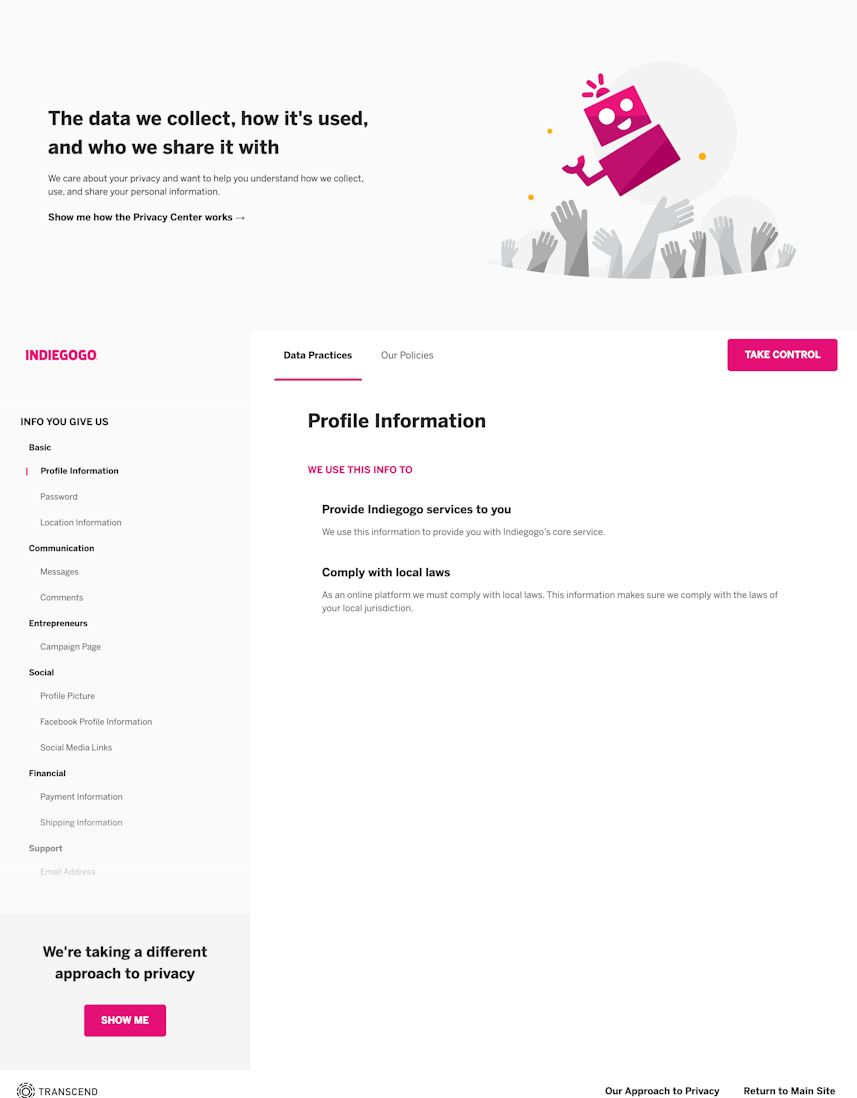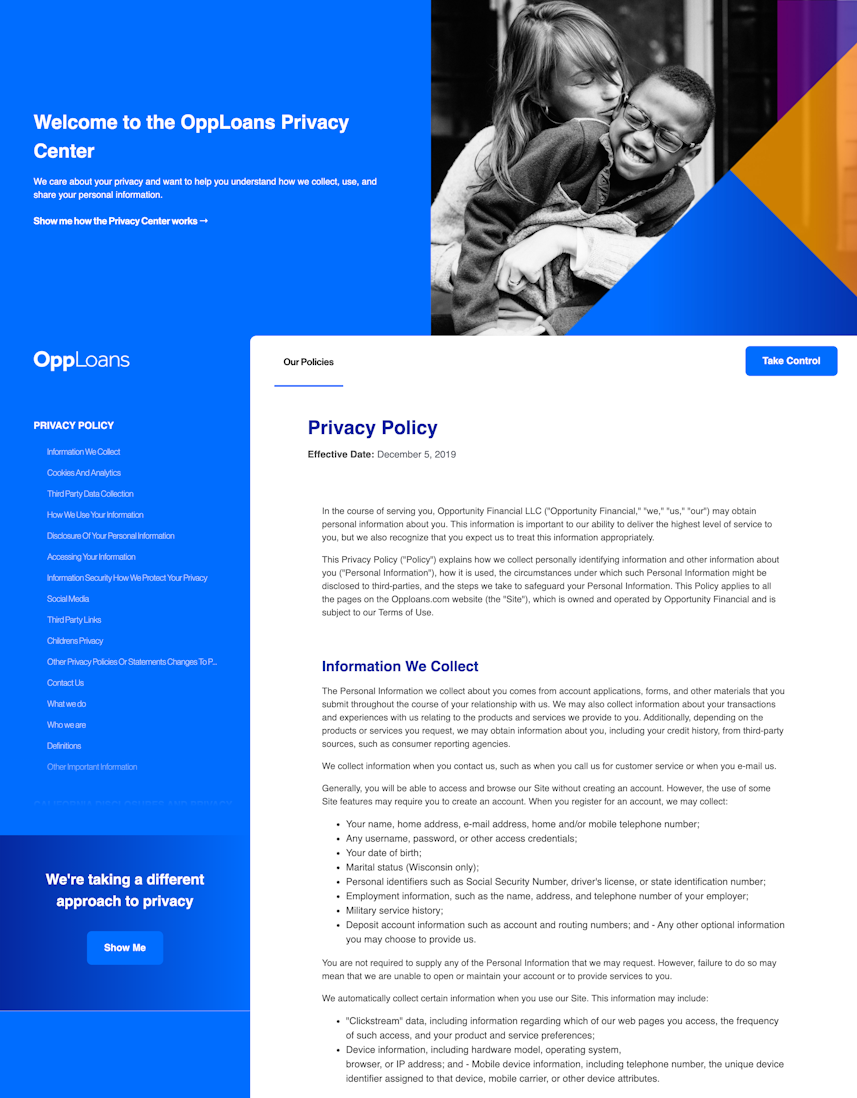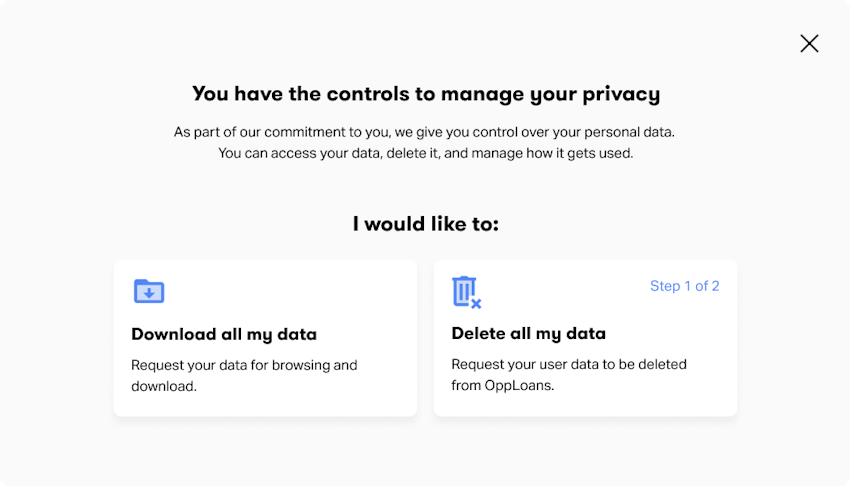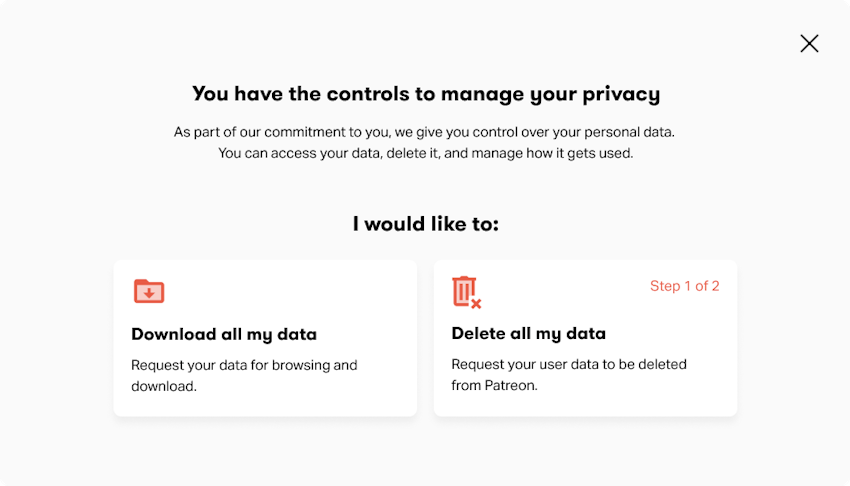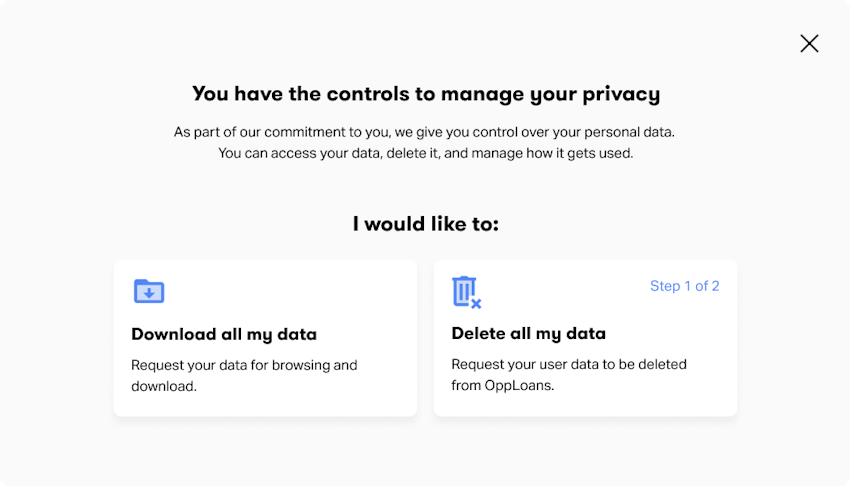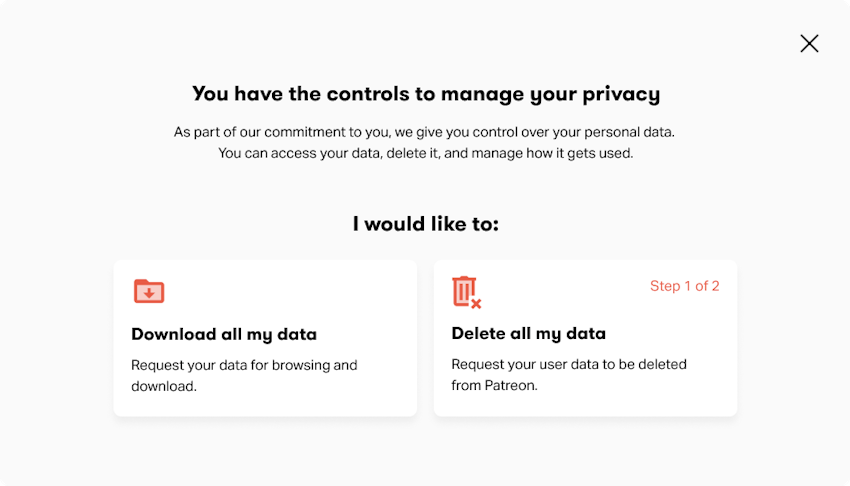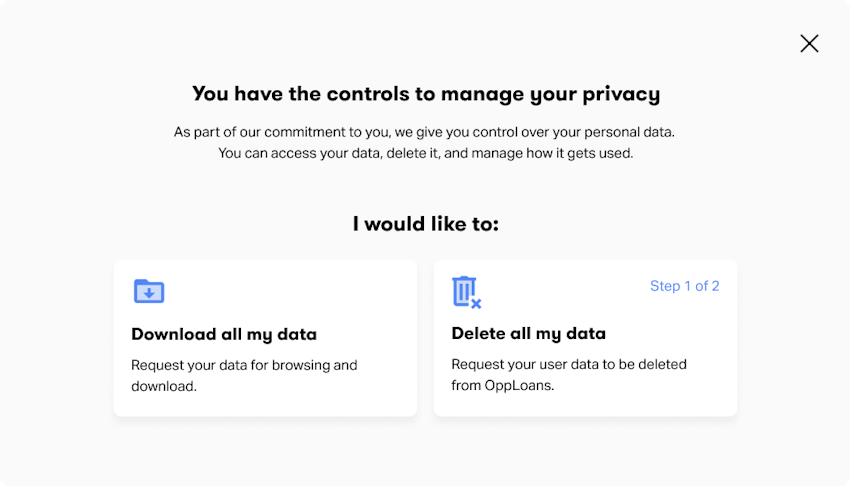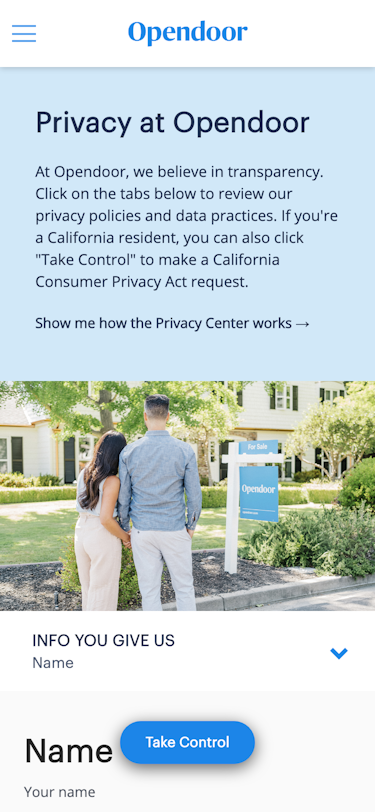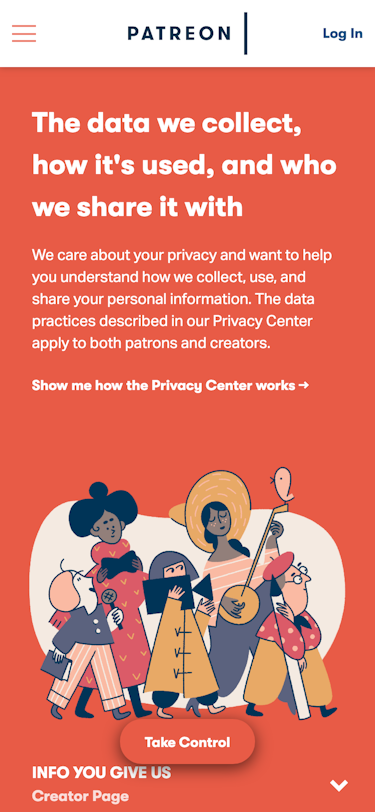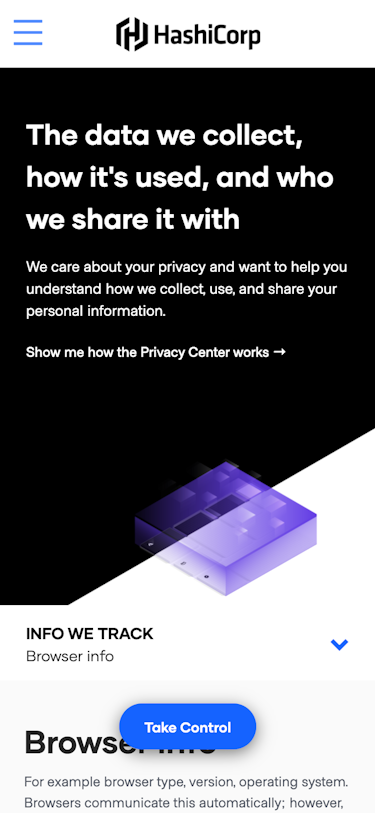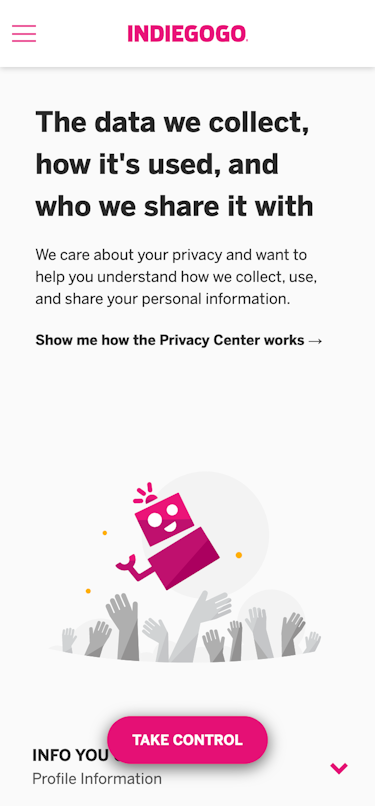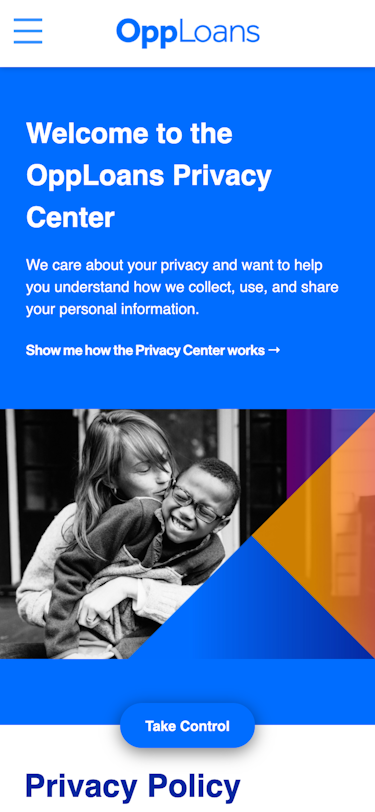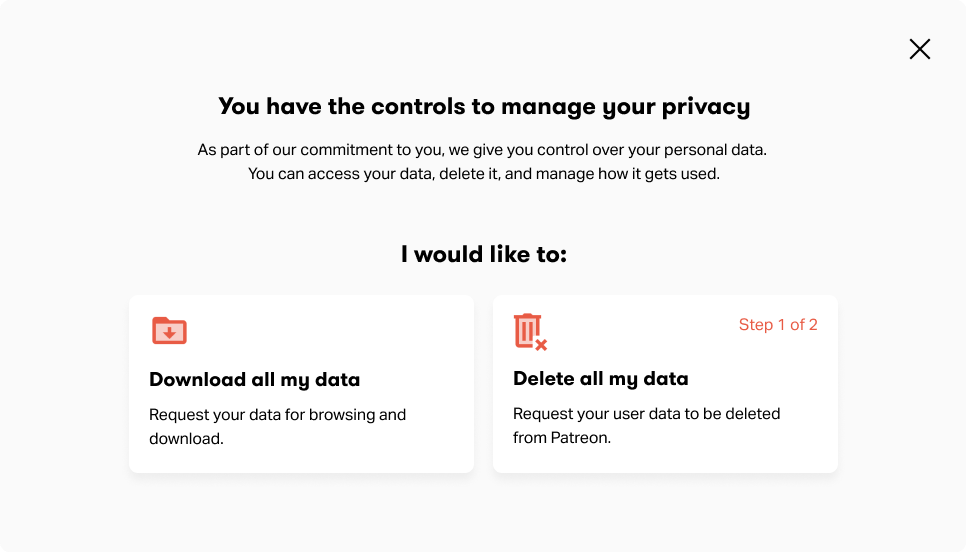 The data control panel for your users.
Configure a set of choices your users can make. Users can submit requests, authenticate themselves, and view your responses all within your privacy center.
Privacy requests are authenticated.
Instead of receiving and manually authenticating DSRs via email, get pre-verified requests via your Privacy Center.
Users verify their identity account login, email, phone, and/or government ID verification.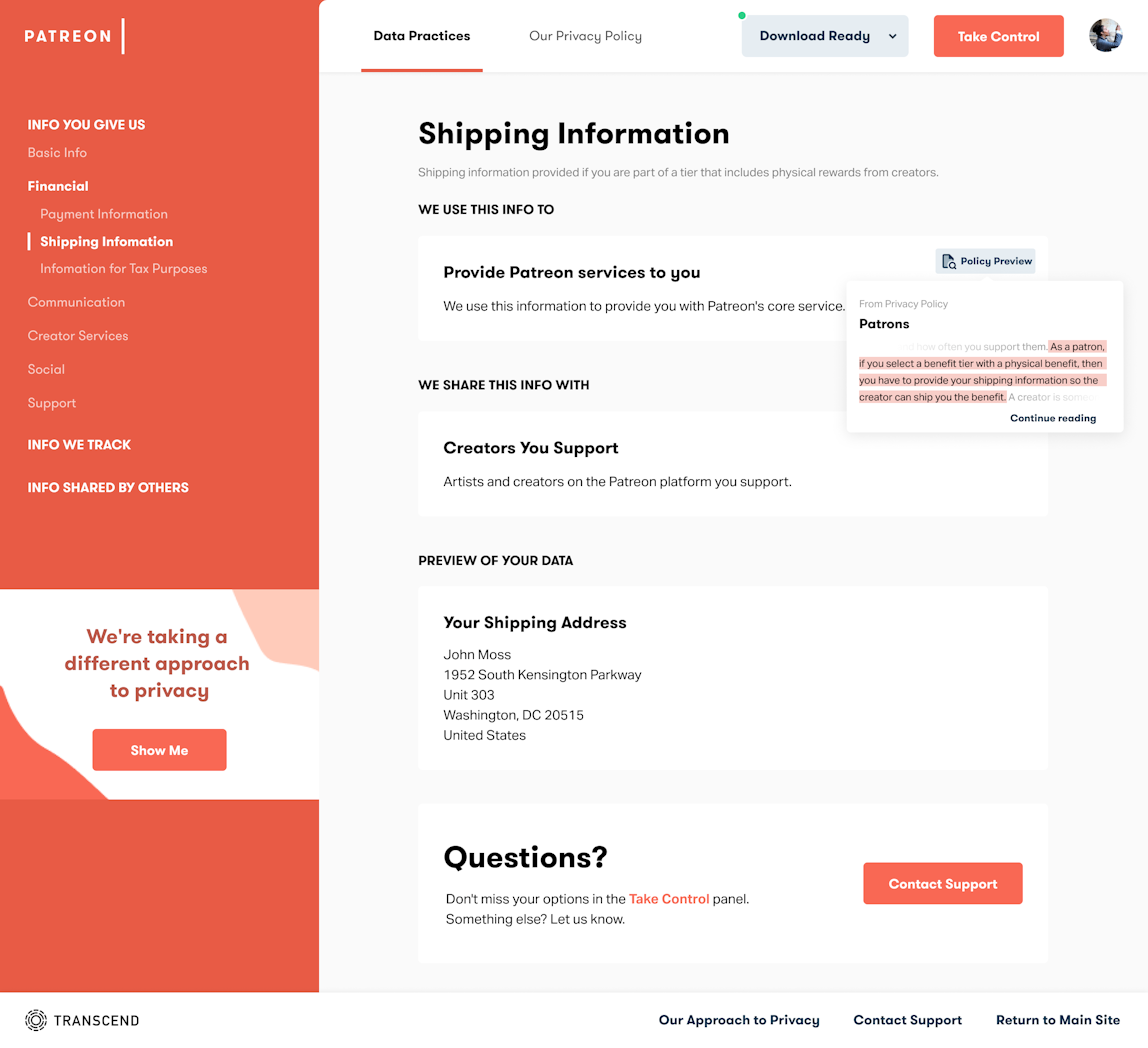 Data practices, put plain and simple.
Give your users a way to understand your data practices without having to dig through legalese.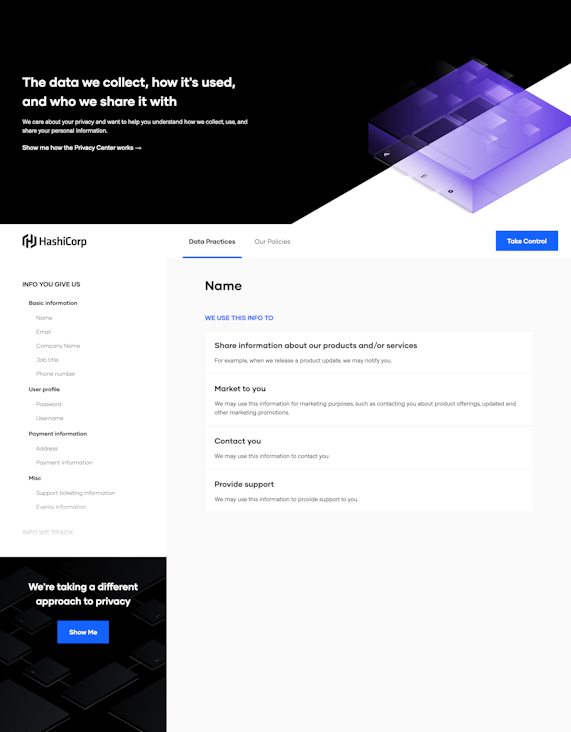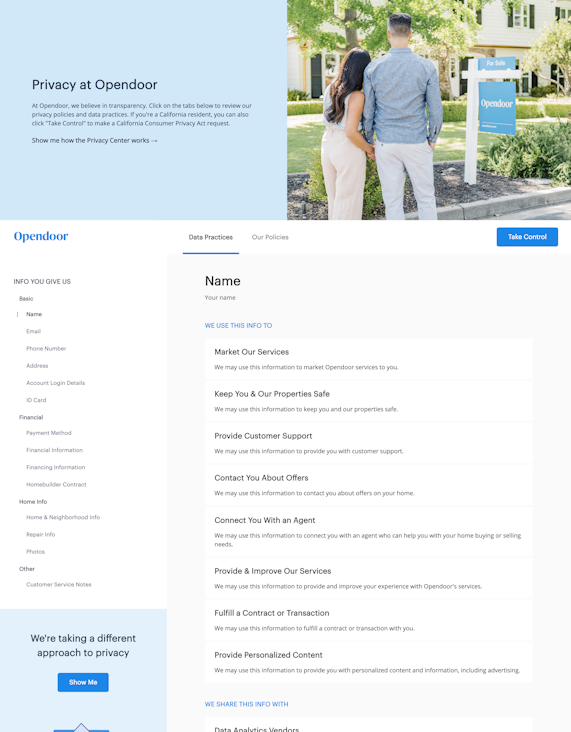 Your site, your brand.
Your users feel at home in your privacy center. Easily customize the design to match your brand, and put it on your domain at
privacy.yourcompany.com
Get your Privacy Center now.