Future-proof your privacy program.
Four new privacy laws, Colorado's Privacy Act (CPA), Virginia's CDPA, China's PIPL, Brazil's LGPD, were enacted in 2021 alone—with more on the horizon. With Transcend, stop playing catch-up and start getting your business ready for whatever regulations lie ahead.
Contact sales
How we solve it
One platform to handle it all
A unified privacy platform engineered to automate away your pains and put your users first.
Privacy Requests
Your users ask for their data — use a fully automated, easy-to-use operating system for privacy request compliance. From access to deletion requests, and more. Secure by design infrastructure governs user data anywhere it's stored, without human intervention.
See how it works
Consent
The better, smarter way to get user consent. A lightweight, 30KB bundle that covers all 200+ tracking technologies, without slowing down your site or breaking existing elements. Consent management, reinvented.
See how it works
Data Mapping
Unified data management that includes automated systems scanning, data discovery and advanced classification – all in a collaborative platform where you can delegate tasks, see system owners, and auto-generate reports like GDPR Record of Processing Activities (ROPA).
See how it works
Complete coverage
Compliance without the complexity.
Transcend's platform is built as an arbitrary governance layer across the systems we integrate with and responds to new requirements via new workflows on top. It is engineered for flexibility, with customization as easy as checking a box. Remaining compliant with new privacy legislation is no small task, but with Transcend's regulation-agnostic platform, you can meet the needs of tomorrow with peace of mind.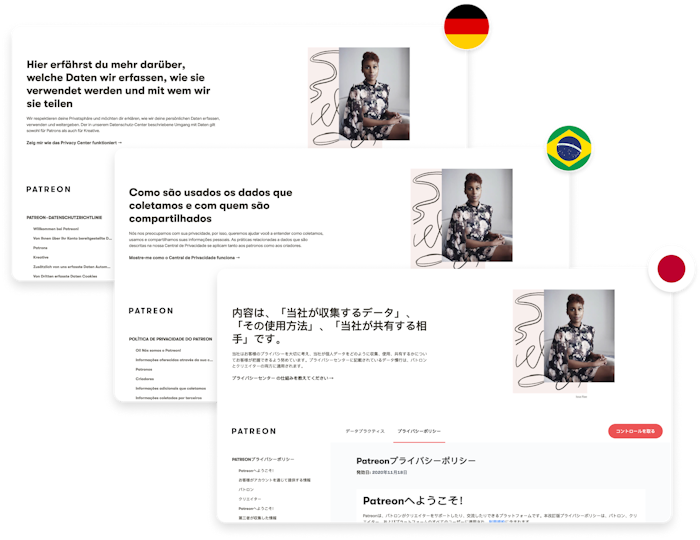 Flexible localization
Global coverage for any data type.
Transcend's privacy platform offers international assessments and coverage across any region and robust options for flexible localization. Create multiple privacy centers to support different regions, and support incoming privacy requests no matter their point of origin on the globe.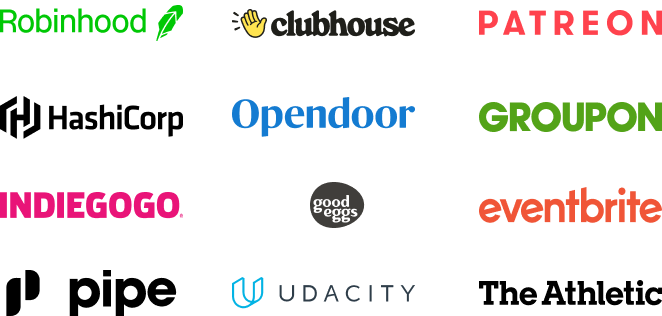 Customer satisfaction
Satisfied customers, real results.
See why the world's most technically discerning and fastest-growing brands, including Robinhood, Opendoor, and HashiCorp, rate Transcend a consistent 100 in customer NPS scores. Don't just take our word for it. Evaluate Transcend by exploring our in-depth documentation or asking how to kick off your free trial.
A unified platform
Overcome today's privacy hurdles and meet the needs of tomorrow.
67% businesses
are in markets with privacy regulations
Countless
configurations for your company's needs
"We needed a solution that would evolve with ever-changing privacy regulations. Transcend's configurable integrations lets us easily support different parameters, unique business conditions, and state by state privacy laws. It allows us to be prepared for new laws before they come into effect, and frees our team up from chasing new privacy request requirements."
Petr Hecko | Lead DevOps Engineer, Hims & Hers
Setup is easy
Future-proof your privacy program. Get started in minutes.
Speak to our team