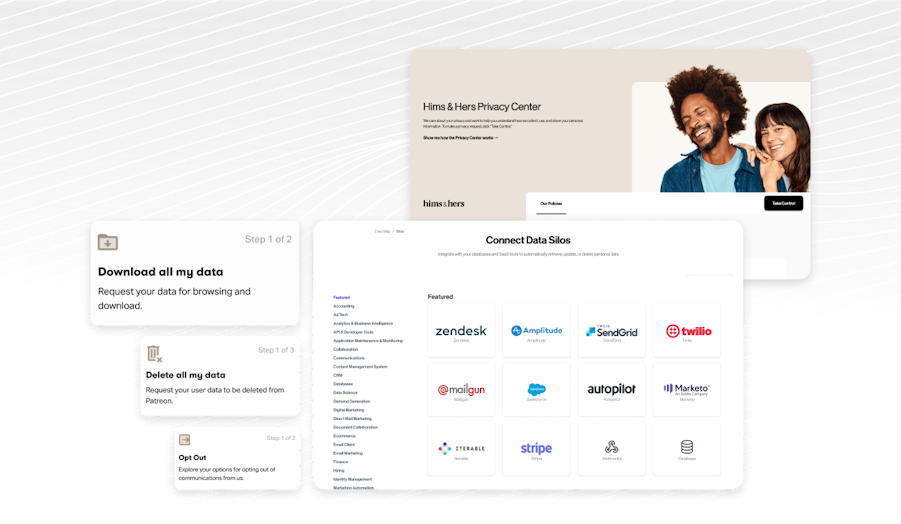 Transcend for healthcare
Handling health data requires the highest level of privacy and security. Join companies like Hims & Hers that use Transcend to easily encode privacy across its tech stack, including support for HIPAA requirements.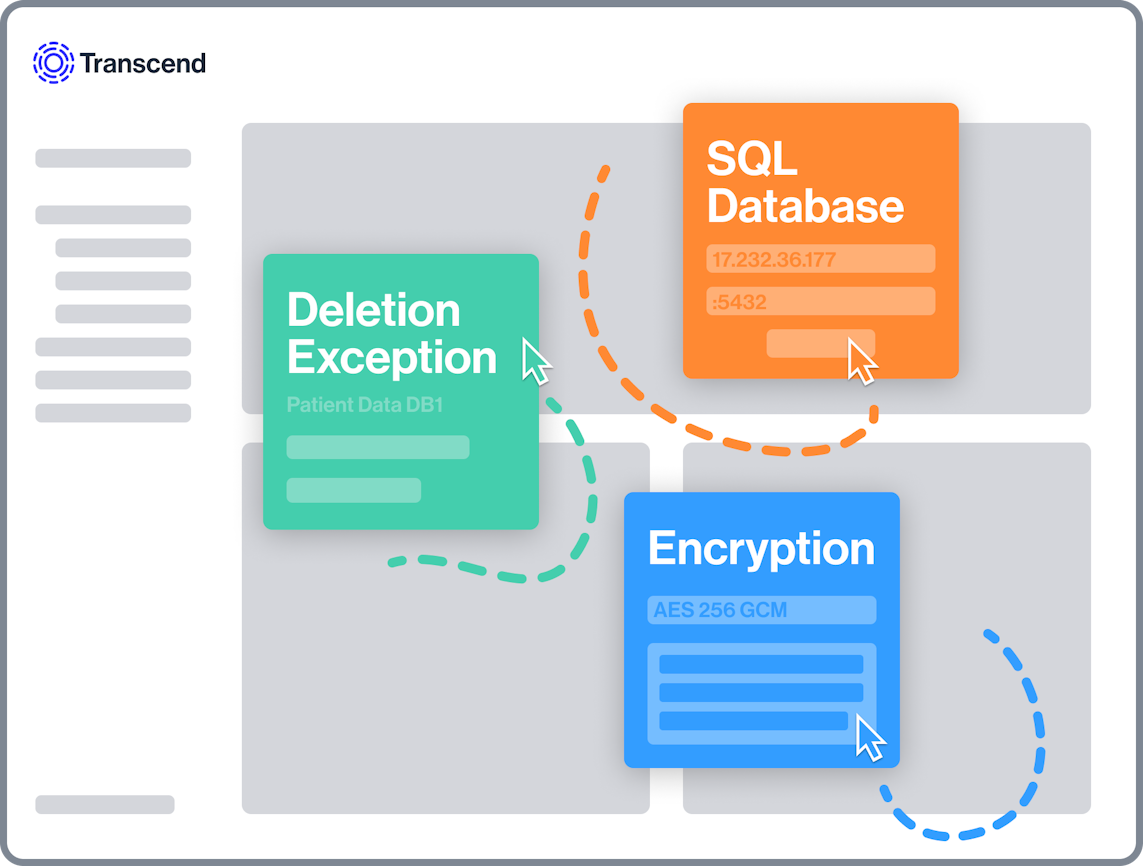 Transcend for healthcare
Advanced data protections
Whether your company collects Protected Health Information (PHI) protected under the Health Insurance Portability & Accountability Act (HIPAA) or health-related data covered by GDPR and other laws, get the protection you need and more, right out of the box with Transcend.
Complexity solved
Wherever your company's health data lives, whatever your preflight check flow or compliance requirements—Transcend handles it all.
Industry-leading security
Engineered from the ground up to be secure by design, including end-to-end encryption (an industry first), single sign-on, granular admin access controls, and more.
Complete HIPAA compliance
Your company and any PHI you control are covered with Transcend under HIPAA with our Business Associate Agreement.
Coverage without complexity
No matter what or where, you're covered
From Salesforce to your patient database, from HIPAA to GDPR and California's CCPA, and from newsletter opt-outs to account deletions—Transcend covers it all with precise data operations. We've engineered our platform with flexibility, so you can overcome the privacy hurdles of today and the needs of tomorrow with peace of mind.
Industry-leading security
Reduced risk with end-to-end encryption
Transcend is the only privacy vendor to offer end-to-end encryption to ensure a higher security posture for sensitive health and patient data. With our self-hosted security gateway, the personal data you hold is encrypted within your firewall, and any requests for your data are authorized by a trusted system. Plus, get granular access controls and single sign-on included on every plan.
Our approach to security
HIPAA compliance
BAA for complete HIPAA compliance
Transcend's security model means we do not require access to PHI when fulfilling privacy requests across your systems. In accordance with HIPAA rules, we offer a Business Associate Agreement (BAA) that incorporates HIPAA-required clauses which covers you under HIPAA when using Transcend.
"We needed a solution that would evolve with ever-changing privacy regulations. Transcend's configurable integrations lets us easily support different parameters, unique business conditions, and state by state privacy laws. It allows us to be prepared for new laws before they come into effect, and frees our team up from chasing new privacy request requirements."
Petr Hecko | Lead DevOps Engineer, Hims & Hers