High-performance privacy infrastructure.
Great privacy shouldn't slow your site or inundate engineering, legal, marketing, and CX teams with unnecessary work. With flexible, engineering-forward tools, Transcend empowers your privacy program to move the same speed as your business.
Contact sales
How we solve it
One platform to handle it all
A unified privacy platform engineered to automate away your pains and put your users first.
Privacy Requests
Your users ask for their data — use a fully automated, easy-to-use operating system for privacy request compliance. From access to deletion requests, and more. Secure by design infrastructure governs user data anywhere it's stored, without human intervention.
See how it works
Consent
The better, smarter way to get user consent. A lightweight, 30KB bundle that covers all 200+ tracking technologies, without slowing down your site or breaking existing elements. Consent management, reinvented.
See how it works
Data Mapping
Unified data management that includes automated systems scanning, data discovery and advanced classification – all in a collaborative platform where you can delegate tasks, see system owners, and auto-generate reports like GDPR Record of Processing Activities (ROPA).
See how it works
Transcend Privacy Requests
Better outcomes, better for business.
Cut your organization's privacy request processing costs by up to 80% or more and ditch the manual work. Get started with Transcend Privacy Requests in minutes. Once your team is in, you'll have access to prebuilt workflows and zero-code customization—allowing for fully automated data requests, no humans required.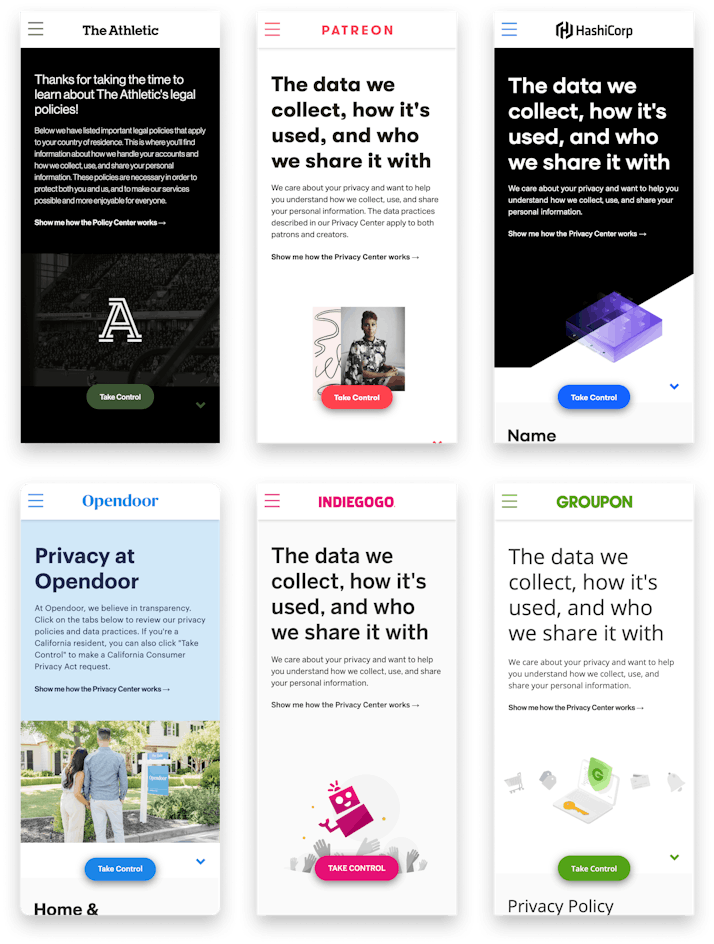 Privacy Center
Self-serve saves time.
Our self-serve Privacy Center moves your company beyond legacy web forms or outdated email inboxes—transforming your privacy program into a scalable, modern, and secure way to handle user privacy requests. Self-serve also gives your customers direct and secure control over their data in just a few clicks, saving your teams valuable time and resources.
Transcend Consent
Site-friendly consent management.
Are cookie consent banners causing issues for your company's web team? Consent management doesn't have to mean a slow or broken site. With a lean 30KB drop-in script and unique network-level regulation, Transcend Consent works in harmony with your company's existing setup.
Explore now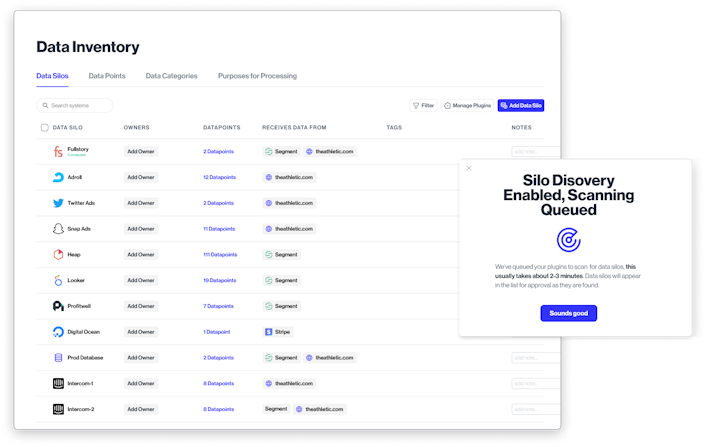 No more flying blind
Gain an accurate, unified data map.
Finally gain a transparent view of your company's personal data. Transcend discovers your data silos through a powerful site scan and connected plugins, auto-populates them into your data map, and uses smart content classification to organize personal data points.
Improve privacy performance
Move your privacy program at the speed of your business.
77 hours
Saved per 100 requests
16M+
Data lookups performed
"At Robinhood, we empower our customers to take greater ownership of their financial future, and we believe this extends to their personal information. Transcend's data privacy infrastructure helps facilitate the way we give our customers control over their data."
Karthik Rangarajan | Head of Security, Robinhood
Setup is easy
Future-proof your privacy program. Get started in minutes.
Speak to our team