Easy privacy that scales.
Join media companies like The Athletic that have easily encoded privacy across their tech stacks, ensuring privacy compliance and operational efficiency across different brands, audiences, and regions.
Contact sales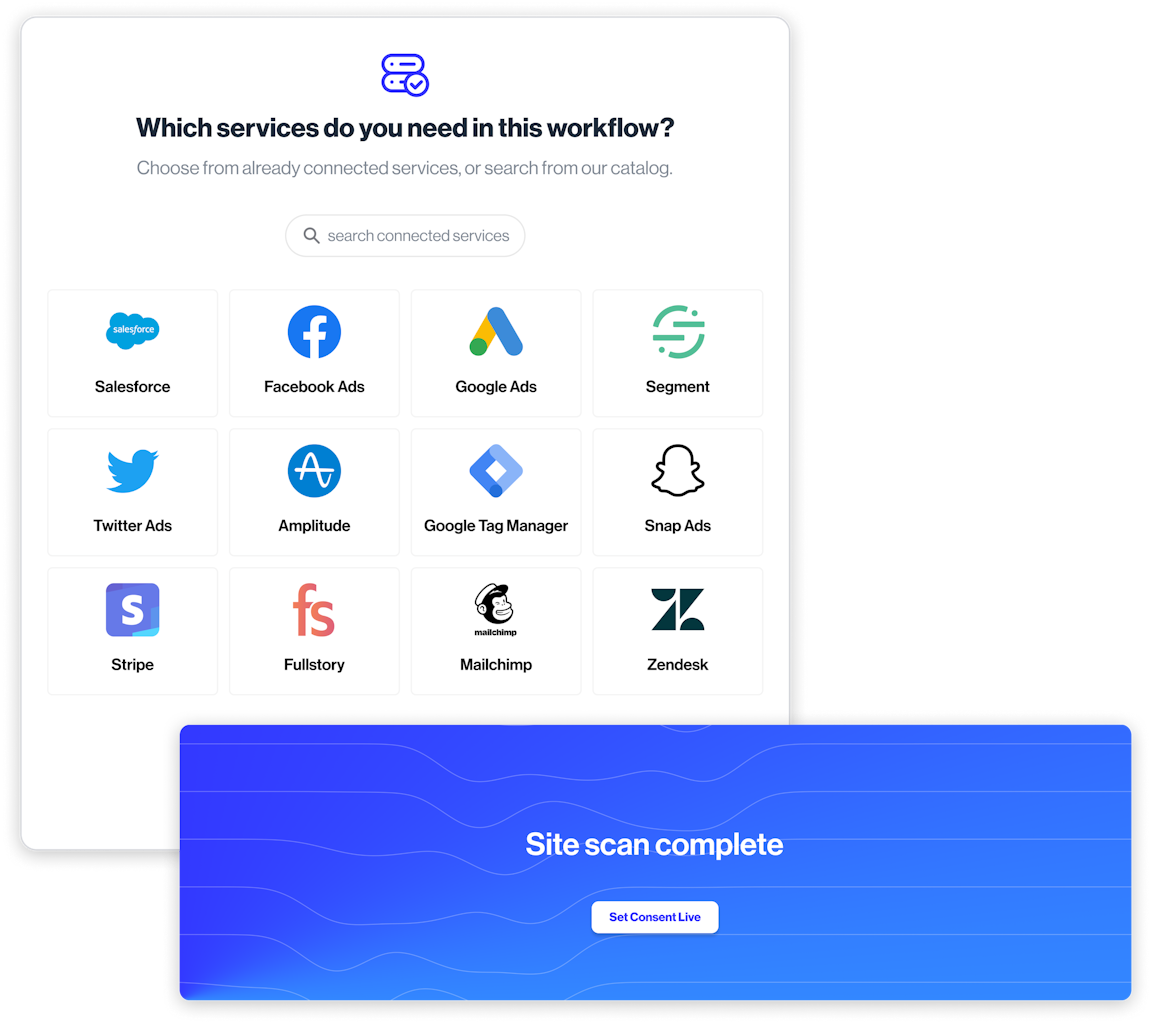 Transcend for media
Less operational headaches, better audience engagement.
No matter how many publications, languages, or visitors and subscribers your company has, Transcend helps you centralize privacy compliance—saving time and processing costs while giving you flexible and fully compliant consent and privacy tools.
Flexible site consent
No matter how or where you collect data, we can govern it. With flexibility to move the banner off your homepage, Transcend empowers you to ask for consent when it makes sense.
Highly configurable
Transcend's privacy platform can be configured to support any edge case, regional privacy law, protocol, and more—across any SaaS or other data systems.
Resource-efficient
Decrease costs, increase program efficiency, and comply with regional requirements with a single platform that handles every step—all without human intervention.
How we solve it
One platform to handle it all.
Transcend is engineered to automate privacy compliance, across any user type, data system, language, or brand.
Privacy Requests
Your users ask for their data — use a fully automated, easy-to-use operating system for privacy request compliance. From access to deletion requests, and more. Secure by design infrastructure governs user data anywhere it's stored, without human intervention.
See how it works
Consent
The better, smarter way to get user consent. A lightweight, 30KB bundle that covers all 200+ tracking technologies, without slowing down your site or breaking existing elements. Consent management, reinvented.
See how it works
Data Mapping
Unified data management that includes automated systems scanning, data discovery and advanced classification – all in a collaborative platform where you can delegate tasks, see system owners, and auto-generate reports like GDPR Record of Processing Activities (ROPA).
See how it works
Better site consent
Increase engagement with flexible, privacy-respecting experiences.
Stop tracking unconsented user data—Transcend Consent goes beyond cookies and third-party scripts, so no matter how you collect data or which team adds tools to your website, you can be sure you're always compliant. It gives you the flexibility to move your consent banner off your homepage by asking for consent when it makes sense, so you can focus on increased reader engagement and conversion.
Explore now
Highly configurable
No matter who, what, or where—you're covered.
From paid subscribers to guest accounts to regional differences—cut through the complexity with workflows that can handle any configuration you require. Support different data subject types, data actions, SaaS or internal systems, authentication methods, and more. Regardless of your readership's jurisdiction, comply with today and tomorrow's privacy laws quickly and efficiently.
Resource-efficient
Better privacy, without the resource drain.
Your various brands, subdivisions, or countries may rely on different data stores, collect different types of personal data, or even have different user types and logins. Manage it all from one interface, centralize privacy operations, eliminate manual work, and cut privacy processing costs by up to 80% or more.
Don't take our word for it
See why leading media brands rely on Transcend for automated privacy solutions.
"We knew it would be tough to take our own engineers off core company projects to work on privacy, but with Transcend, we didn't have to worry. Transcend offers an enterprise-grade privacy solution off-the-shelf, making it easy for us to serve data rights to readers in multiple languages and across multiple regions. Readers have even thanked us for making it easy to access their personal data!"
Paralegal | Online global media company
Set up is easy
Future-proof your privacy program. Get started in minutes.