Privacy automation, without the breach risk.
Your privacy partner doesn't need a backdoor to your data. Where others introduce risk, Transcend's industry-leading security controls mean automated privacy operations with no tradeoffs—including a self-hosted security gateway and more.
Robust security controls
There are real security risks to turning over your API keys and system access to any vendor—if they're breached, so are you. Transcend is engineered from the ground up to be secure by design, to meet even the most demanding security requirements.
You keep your API keys
Transcend integrates with your systems via an industry-leading security gateway and never sees your organization's data.
End-to-end encryption
Data is encrypted with AES-256 before it leaves your firewall, and only decrypted in your data subject's browser.
Single sign-on
Any Transcend customer can sign in using their SAML identity provider, such as Google, Okta, or OneLogin.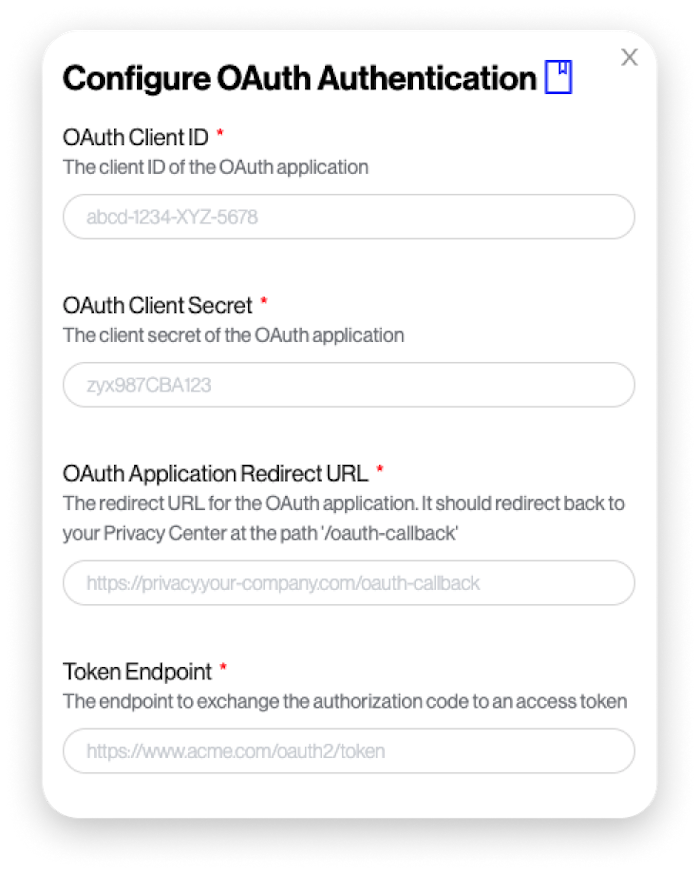 Reduce common risk factors
Eliminate operational risk.
Common privacy program risks include incorrect authentication of the requesting user, manual errors in deleting and accessing the correct user data, and failures to propagate user requests across all company data systems.
Transcend's platform addresses these risk factors through strong authentication, like OAuth, precision automation, and complete coverage—from internal data systems to hundreds of SaaS vendors.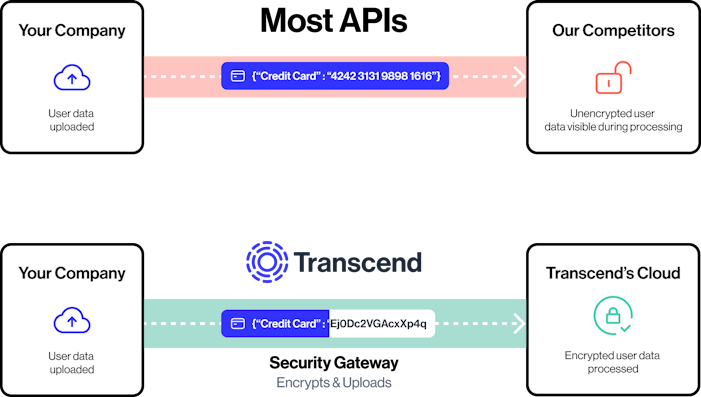 Best-in-class security
Self-hosted security gateway.
Transcend offers an on-premise security gateway for enterprise companies that handles all encryption of API keys and end user data, as well as the authentication information required to access your databases and SaaS Tools. With our security gateway solution, Transcend cannot access your customer data.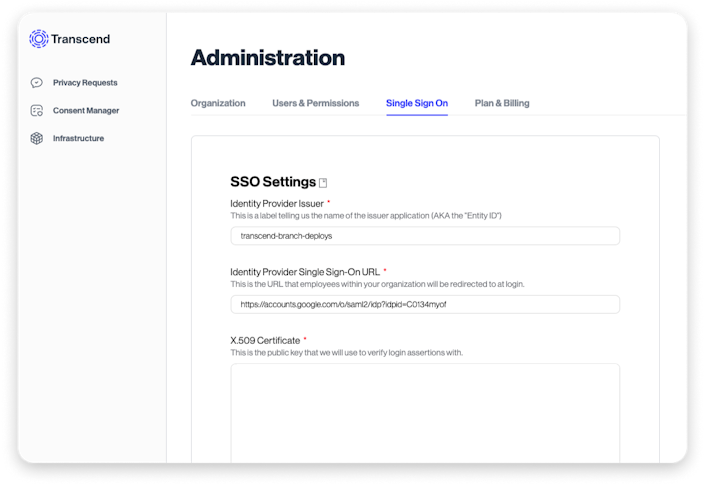 Increased identity layer
Strong authentication and single sign-on.
Increase your company's certainty that every requestor is who they say they are. Transcend can use your company's existing authentication system, supporting OAuth 2, JWT, Multi-Factor Authentication, and more.
Plus, with single sign-on (SSO) included in every plan, any Transcend customer can sign in using their SAML identity provider, such as Google, Okta, or OneLogin.
"With Transcend, A Cloud Guru has saved a massive amount of time and resources, removing manual processes and working seamlessly across our SaaS tools and internal databases. Transcend has been instrumental in bringing our privacy program to an automated, security-by-design state."
Benjamin Mullen | Director of Product Security, A Cloud Guru - now part of Pluralsight
Setup is easy
Future-proof your privacy program. Get started in minutes.
Speak to our team