Maximize your privacy program ROI.
Build a data-agnostic privacy tech stack that improves efficiency across the board. Decrease your company's operational spend and minimize time spent on manual workflows with a fully automated privacy platform.
Contact sales
Programmatic efficiencies
Reduce operating costs by 80%.
Save an estimated 77 hours per 100 requests by removing the need for teams to manually handle or support user privacy request workflow.
By moving to complete automation, engineers save hours spent maintaining patchwork code built to collect data in partial systems. Free up vital resources, reduce manual work, and improve overall efficiency and security.
Engineering efficiencies
Minimize the time tax on engineers.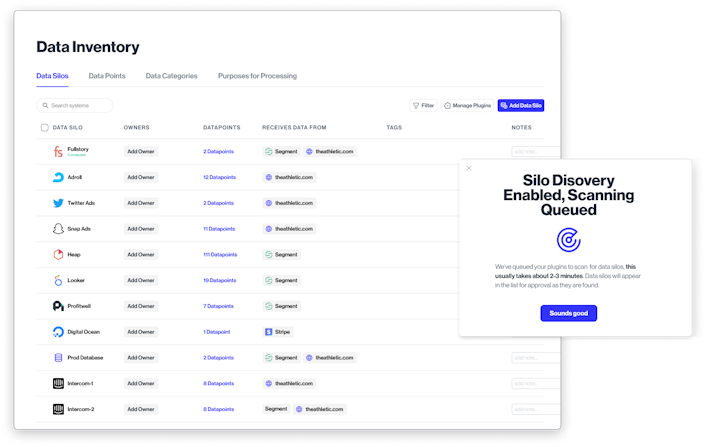 No more flying blind
Gain an accurate, unified data map.
Finally gain a transparent view of your company's personal data. Transcend discovers your data silos through a powerful site scan and connected plugins, auto-populates them into your data map, and uses smart content classification to organize personal data points.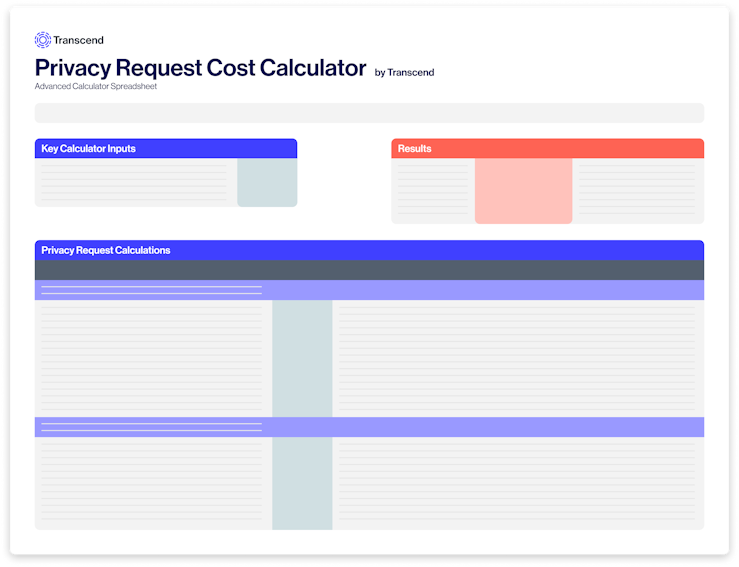 Estimate cost savings
Explore the Privacy Request Cost Calculator.
Get a detailed view of the cost of your privacy program. Understand your company's current operating costs and identify ways to increase your cost efficiency. Investing early in an optimal privacy architecture delivers substantial savings and an insurance policy against unforeseen circumstances.
Try it out
"With Transcend, A Cloud Guru has saved a massive amount of time and resources, removing manual processes and working seamlessly across our SaaS tools and internal databases. Transcend has been instrumental in bringing our privacy program to an automated, security-by-design state."
Benjamin Mullen | Director of Product Security, A Cloud Guru - now part of Pluralsight
Setup is easy
Future-proof your privacy program. Get started in minutes.
Speak to our team