Data Privacy Infrastructure
Automatically fulfill access/erasure requests and consent changes across every data system and every vendor.
Really automated.
We connect to data directly. That's why Transcend customers' requests are fulfilled end-to-end in 30 seconds.
Orchestrate personal data across all your systems.
Connect any workflow logic via API, webhooks or email based integrations for complete data coverage.
Run access/erasure requests and consent change processes on personal data across your entire stack, plug and play.
View our integration catalog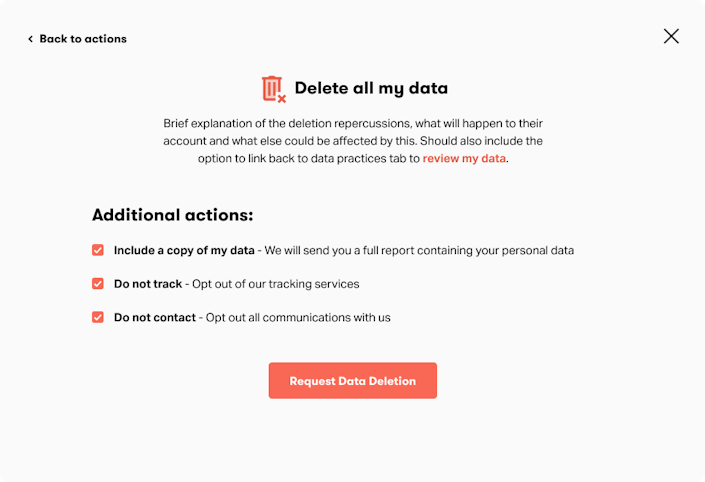 Solve it full stack with the Privacy Center.
By using the Privacy Center, Transcend handles everything out of the box: receive requests, authenticate users, send email receipts, and generate response reports.
If you only need data processing, you can send jobs to the infrastructure via API.
See the Privacy Center
We can't see your data.
Transcend is built how it should be built: with zero access to your data. We don't hold your API keys and data is end-to-end encrypted between you and your users.
How does it work?