Engineered privacy, made easy.
Join companies that have easily encoded privacy across their tech stack. From Europe's GDPR to Facebook's LDU protocol, get the one solution that seamlessly handles today's privacy projects, reduces your risk and resource burn, and makes you ready for whatever lies ahead.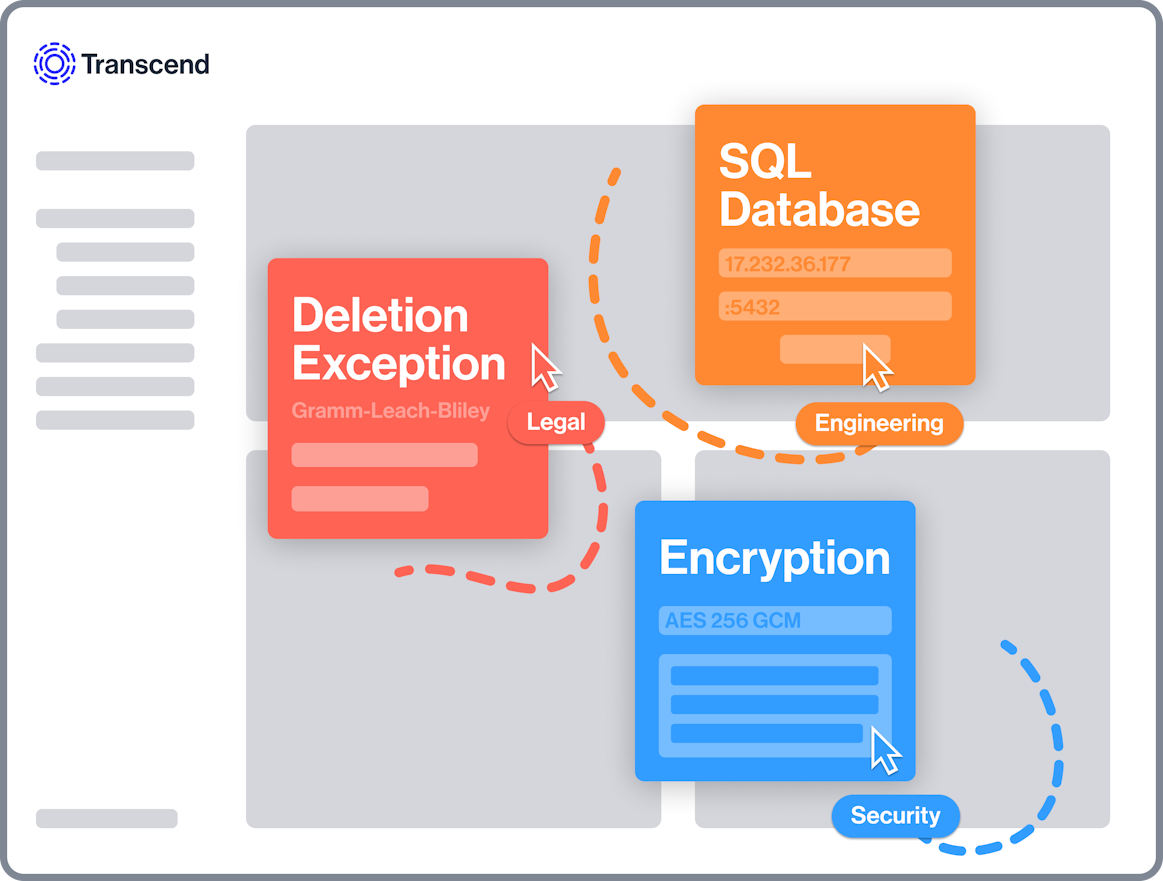 One platform for everyone
Solving privacy for every team, and every need.
With diverse laws and mountains of data, today's privacy work is a shared responsibility across teams. Bridge the divide between engineering, legal, and security teams with one powerful, easy-to-use platform that meets their needs and frees up resources for everyone.
For engineering
Lightweight, prepackaged code that hooks up quickly with any data system for fully automated privacy workflows you can set and forget.
For legal
Complete coverage, decreased costs, and future-proofed compliance — built for today's and tomorrow's regulations, with full auditability.
For security
Secure by design with industry-leading protocols like single sign-on and end-to-end encryption — to reduce your breach risk, not add to it.
Our products
A unified privacy platform engineered to automate away your pains and put your users first.
Privacy Requests
Your users ask for their data — use a fully automated, easy-to-use operating system for privacy request compliance. From access to deletion requests, and more. Secure by design infrastructure governs user data anywhere it's stored, without human intervention.
See how it works
Consent
The faster, smarter way to get user consent. A lightweight, 30KB bundle that covers all 200+ tracking technologies, without slowing down your site or breaking existing elements. Better consent management in less than 5 minutes.
Start your free trial
Data Mapping for ROPA
Go beyond spreadsheets and surveys with a live, collaborative data map that powers the rest of your privacy platform – from automating privacy request fulfillment to seamlessly generating your Record of Processing Activities (ROPA).
See how it works
For developers, by developers
Stop unnecessary toil with drop-in privacy code.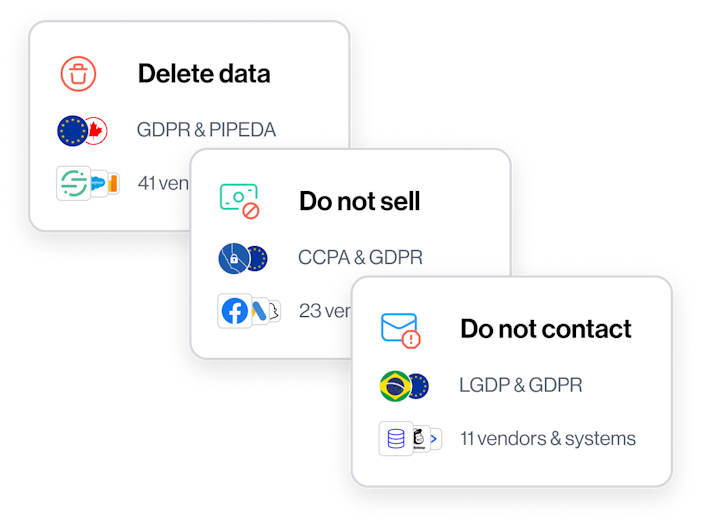 Completely covered
No matter what or where, you're covered.
Wherever your data lives, whatever your authentication flow, whatever your regional compliance requirements. From Amplitude to your user database, from California's CCPA to Brazil's LGPD, from newsletter opt-outs to Facebook's LDU protocol — Transcend covers it all.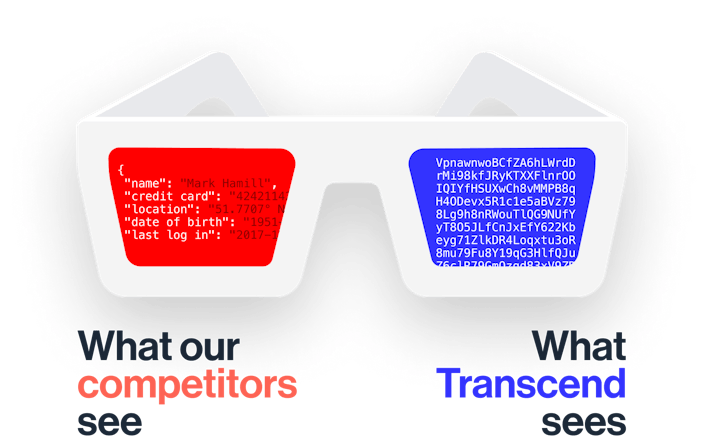 Industry-leading security
Reduce your breach risk, don't add to it.
Engineered from the ground up to be secure by design, including features like single sign-on and granular admin access controls on every plan. And with our self-hosted security gateway, your data is encrypted within your firewall so we can't access it.
Our approach to security
Into the future of privacy
Transcend doesn't just provide scalable privacy infrastructure. We make it simple for companies to give their users control of their data.
4 seconds
To request completion, minus cron jobs
100 NPS
Customer satisfaction
"Clubhouse is in high growth mode with a nimble engineering team. We needed a strong data privacy partner that could immediately add value and that could keep up with our expansion, with the right stack to meet our needs as we grow. Transcend has helped us get a handle on several important aspects of privacy engineering so we can solve things the right way for our community."
Taylor Hughes | Trust and Safety Engineer, Clubhouse
Set up is easy
Future-proof your privacy program. Go live in minutes.
Featured in these publications, and more.