Put privacy on autopilot.
Transcend encodes modern privacy requirements into your data ecosystem—for automated and future-proof compliance.
Request demo
Better data governance
Engineered to enable efficient operations and seamless compliance
Know your data. Get full visibility.
In-depth data discovery that automatically uncovers your company's data systems, catalogs, and classifies personal data. Get broad coverage across multiple data sources for unstructured data, sensitive PII, and more.
Get Data Mapping
Manage data across any privacy workflow.
Easily meet the nuanced requirements of today's privacy laws and tomorrow's platform mandates. With Transcend, adapting to California's CPRA or complying with Apple's iOS deletion requirement can be customized in a few clicks.
Customize Privacy Requests
Easy onboarding and dedicated support
Get started quickly with Transcend's intuitive privacy platform and dedicated support from day one to go live and beyond. Enjoy hands-free privacy infrastructure that lets your teams get back to core work.
Get started today
Leaders say Transcend makes privacy easy
We're proud to be recognized as a Leader by G2 based on reviews from our customers. Transcend has also been recognized as Easiest to Do Business With, Easiest Setup, and more.
Learn more
iOS deletion requirement
Full Apple deletion compliance, fast.
Transcend processes end-to-end data deletion across your entire tech stack, including any personal data originating from your mobile app, as required by Apple's App Store. See why leading consumer apps rely on Transcend's data privacy infrastructure for account and personal data deletion.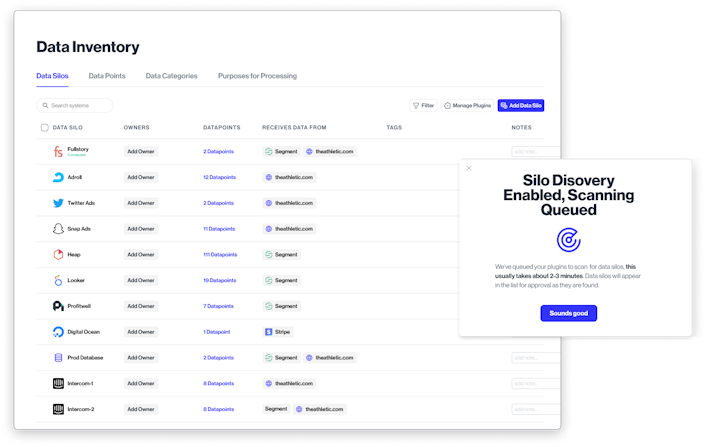 Know your data
Gain visibility and unlock smarter data governance.
Better data governance starts with comprehensive visibility. Discover your company's data silos from SaaS vendors to internal data systems, classify personal data with pre-labeled data points, and auto-generate ROPA and other compliance reports – all in a centralized, collaborative platform with Transcend Data Mapping.
Get Data Mapping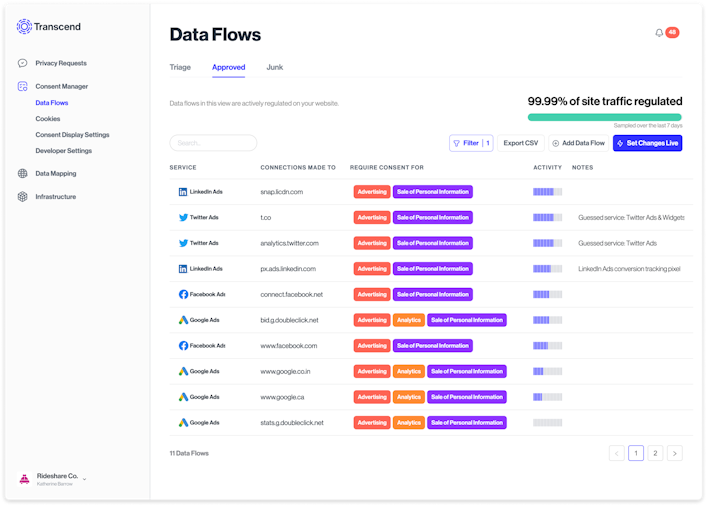 Opt out of targeted advertising
Easily govern ad tech data collection.
Starting January 1, 2023, new privacy laws such as California's CPRA and Virginia's VCDPA will require companies to provide users the ability to opt out of targeted advertising and the sale of their personal data.
Transcend is the only platform that manages this end-to-end – from continuously cataloging advertising technologies in a data map to governing both client-side and backend data flows, from ingesting end user requests to enforcing them across popular ad tech platforms.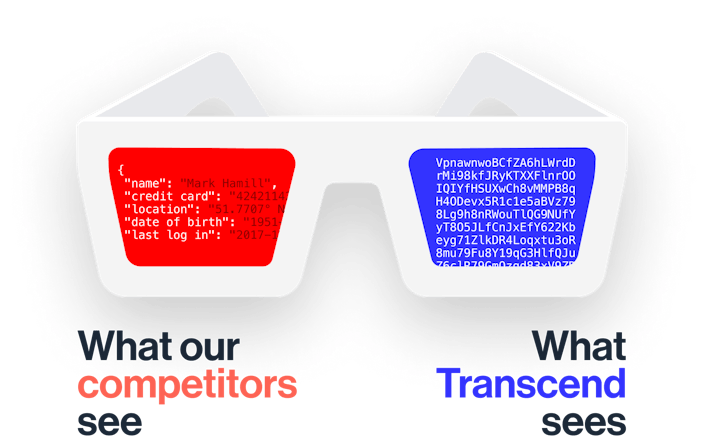 Industry-leading security
You hold your keys. We never see your data.
Personal data is between you and your users – no vendor ever needs to see it.
Transcend takes this seriously. We only communicate with your SaaS vendors and internal systems through our proprietary self-hosted security gateway, meaning your company's personal data is end-to-end encrypted. Plus, granular access controls and single-sign-on on every plan ensures data access is restricted by your SAML provider.
Seamless data governance
Transcend makes it easy for top companies to meet privacy compliance and give their users control of their data.
4M+
Access & erasure requests fulfilled to date
100 NPS
Customer satisfaction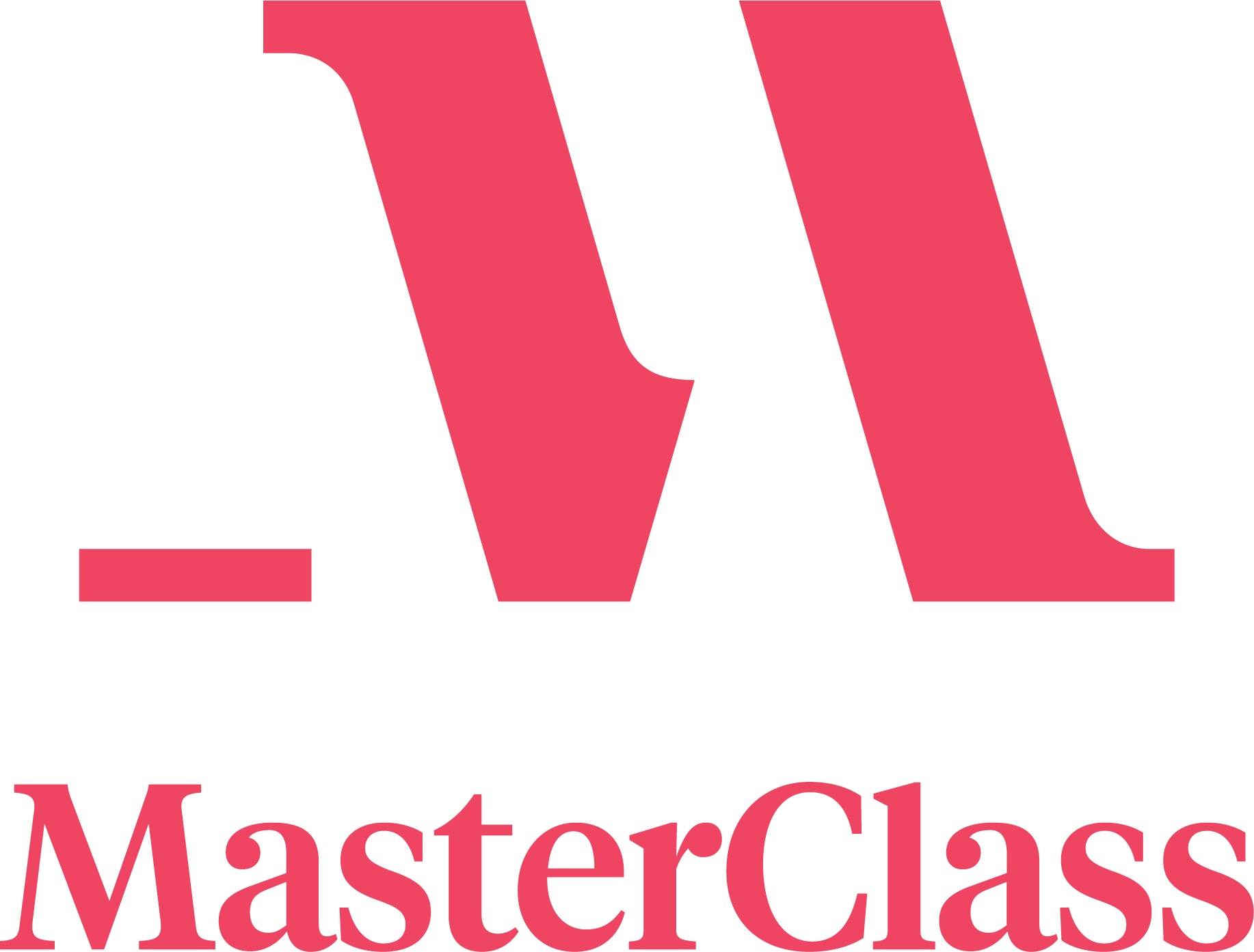 "Transcend has helped MasterClass translate Apple's deletion requirement into technical needs and then implemented our programmatic account and personal data deletion end to end, getting our business in a secure position well ahead of their deadline."
DPA-required data deletions
Meet contractual requirements.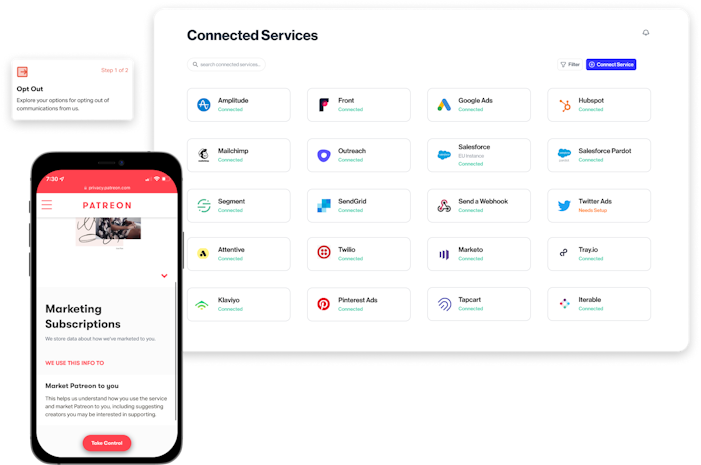 Global marketing preferences
Sync opt outs across email, SMS, push, and more.
Companies have an average of 91 marketing tools in their tech stack. That's 91 systems to coordinate for every opt out request, unless you have an automated way to sync user preferences across outbound channels.
Transcend syncs user opt out requests easily across every marketing channel, ensuring you never land in an unwelcome inbox and keeping you in compliance with marketing laws like TCPA and CAN-SPAM.
Manage opt out requests