The IAPP Privacy. Security. Risk. conference is just around the corner, bringing together some of the brightest minds in privacy and technology to learn, share knowledge, and expand their network!
This year, the conference will put particular focus on artificial intelligence (surprise!)—featuring industry heavy-hitters like Kashmir Hill, Orly Lobel, and technology ethicist and lawyer Nita Farahany.
We're excited to exhibit at this year's conference in San Diego, so read on to learn how and where to find us, so you can grab a few goodies to take home!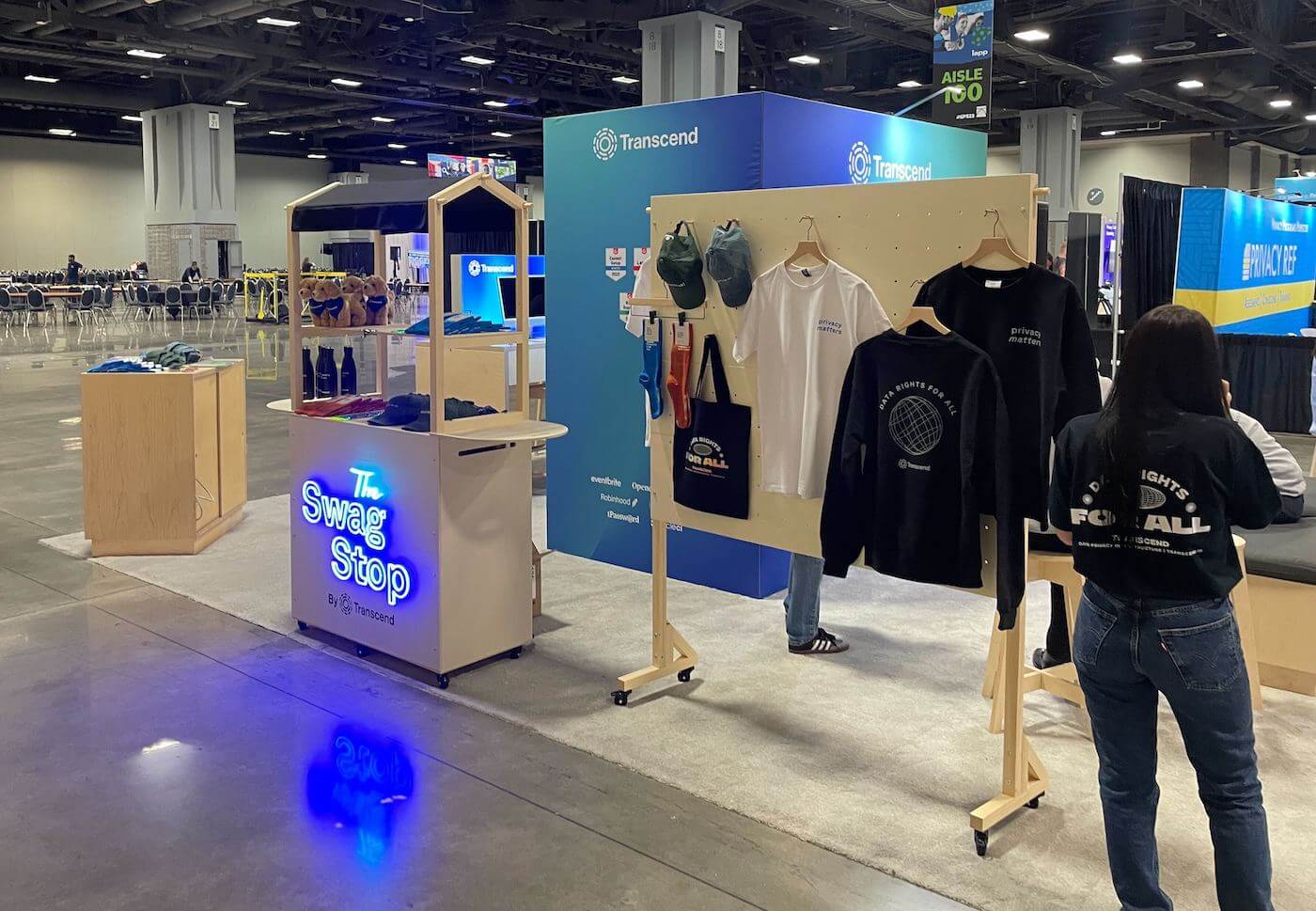 Say hello (and grab swag) at booth 101
One of the things we love most about conferences like PSR is having the opportunity to meet the folks we've been talking to throughout the year.
Come say hello at Booth #101 to learn how we're helping companies meet their toughest privacy challenges—providing simple governance solutions for both data privacy and AI.
Join our Learning Center talks throughout the day, take a spin through the Transcend platform, and walk away with new swag from our attendee-favorite Swag Shop!
Our famous 'Data Rights for All' caps are back, and there will be some limited edition swag giveaways throughout the conference... so make sure to watch this space.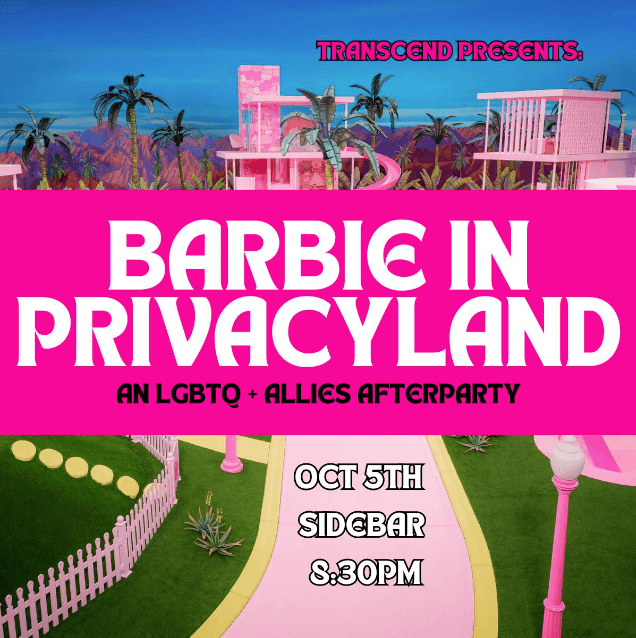 Join us for Barbie in Privacyland 💕
We're thrilled to once again support this year's LGBTQ + Allies Afterparty, in support of the San Diego Black LGBTQ Coalition, Project Contrast, and LGBT Tech.
Date: Thu Oct 05 2023

Time: 8:30PM - 12AM

Location: SideBar, 536 Market Street between 5th &, 6th St, San Diego, CA 92101
Alongside privacy-themed cocktails, there'll be special guest performances from Dextra de Novo and Katherine Heartburn. Put on your prettiest pink outfit and be prepared to bring the Kenergy!
Tickets are expected to sell out early, so grab yours in advance.
---
We'd love to see you at IAPP's Privacy. Security. Risk.—if you'd like to pre-schedule time to meet, you can reach out to us here (include 'IAPP PSR meeting' in the 'Anything Else?' field).