Understand the latest US state privacy laws in seconds
In recent years, California, Colorado, Virginia, Utah, Connecticut, and Iowa have all passed comprehensive data privacy laws—creating new data handling requirements for companies that collect, process, and store consumer data in these states, while granting novel data rights to state residents.
Companies doing business in these states or marketing products/services to residents of these states, must understand and abide by these new laws in order to avoid hefty fines and penalties.
Quickly understand the differences between the six current state privacy laws with our latest content release, a skimmable infographic comparing the:
With several more states actively considering further privacy legislation, understanding these laws and implementing stricter data privacy measures will soon be table stakes for operating a business in the US.
Download US State Privacy Law Tracker to learn what these privacy laws require and how they will affect your business. And be sure to check back regularly, as we will update this piece as new US state privacy laws continue to pass!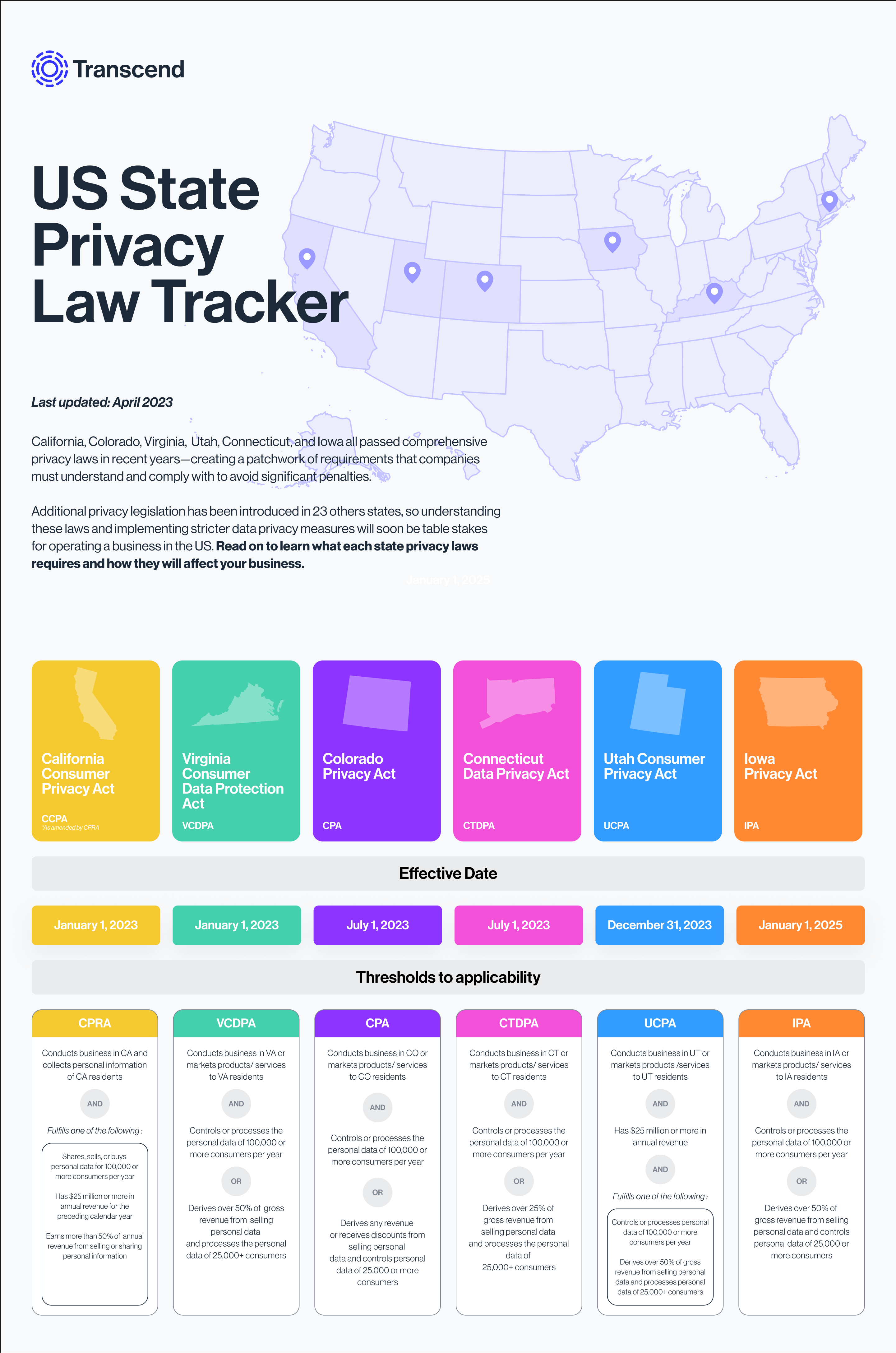 Tags