RACI framework for privacy programs [Free download]
Get clear on who's responsible for every piece of your privacy program with an editable RACI framework—cutting confusion, saving time, and helping you better plan for future compliance efforts.
Complete your details to access the full framework.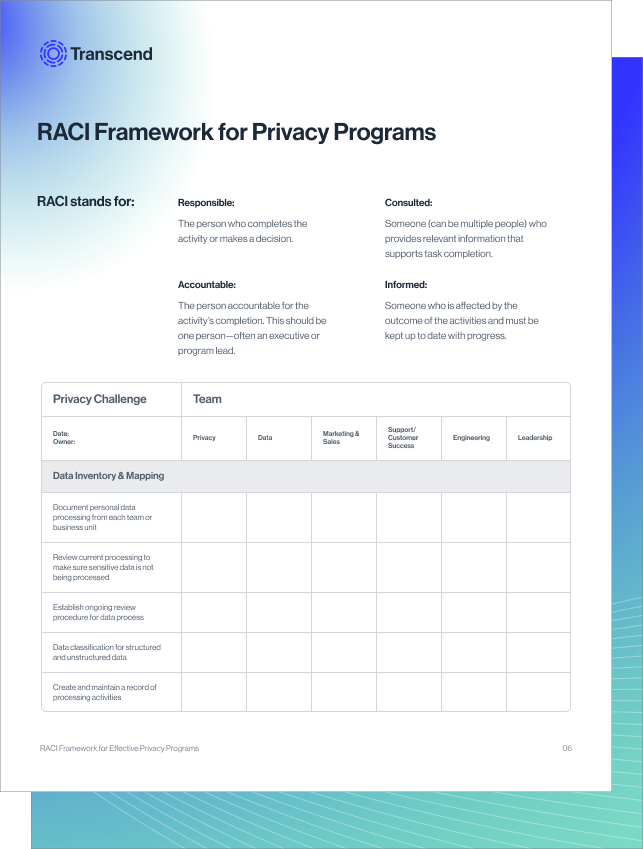 At a glance
Know who's responsible for every privacy task
Building an effective privacy program starts with ensuring that folks on the ground understand what's required, who's responsible, and how to communicate cross-functionally to achieve common goals.
That's why we put together a comprehensive, editable RACI framework for privacy programs, including:
A full RACI framework outlining the breadth of tasks necessary for modern privacy programs
5 steps for implementing your framework successfully
Best practices for getting the most from your framework
Three versions: The full PDF, a fillable framework-only PDF, plus a fully customizable spreadsheet
Download the full PDF to get started.