Free report: Balancing customer trust and experience through tracking and consent
Insights into the approaches and challenges technical leaders face when managing their website tracking and user consent.
Enter your details and we'll send it to your email inbox.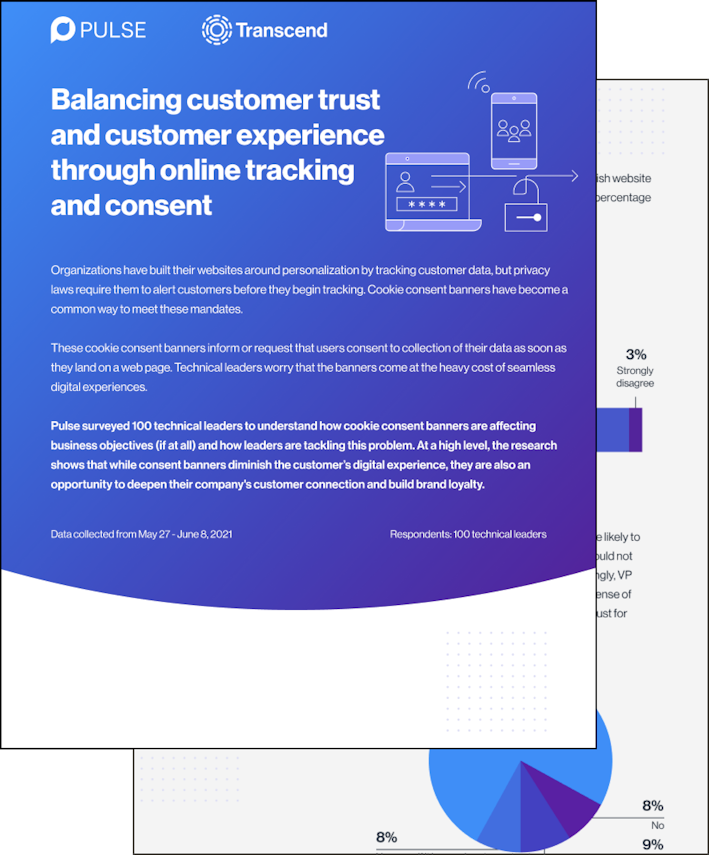 What's included
A survey on how technical leaders manage their website's user experience and consent
With modern privacy laws like Europe's GDPR, California's CCPA, companies must inform or secure consent before they can begin tracking their users. Websites have relied heavily on cookie consent banners for this, but is this meeting their company's needs?
How are business leaders today balancing their website's UX and consent requirements? This report looks at:
The consent banner's consumer trust impact
Compliant tracking rates across organizations
Preferences for ideal privacy consent manager tools