Automated Data Mapping. Smarter governance.
Use Transcend Data Mapping to discover your company's data silos, classify personal data, and auto-generate reports – all in an easy-to-use, collaborative platform.
Get a Demo
Understand your data lifecycle with automated data mapping
You can't manage what you can't see
Know your data
Get visibility with a real-time, unified, and organized view of all of your company's data systems and the personal data within those systems.
Reduce risk
Transcend automatically flags systems with sensitive data and goes beyond observability by connecting mapped systems to your other privacy workflows.
Operate efficiently
Manage your organization's entire data inventory in a collaborative, central hub that discovers, scans, and classifies data for you, no matter where it lives.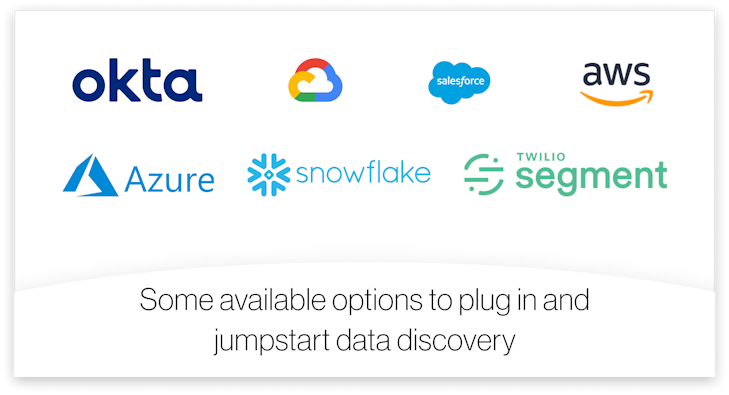 Automate data discovery
No more flying blind
Finally gain a transparent view of your company's personal data. Transcend scans your website and plugs into your tech stack to quickly discover your data silos, auto-populates them into your live Data Inventory, and uses smart content classification to categorize personal data points.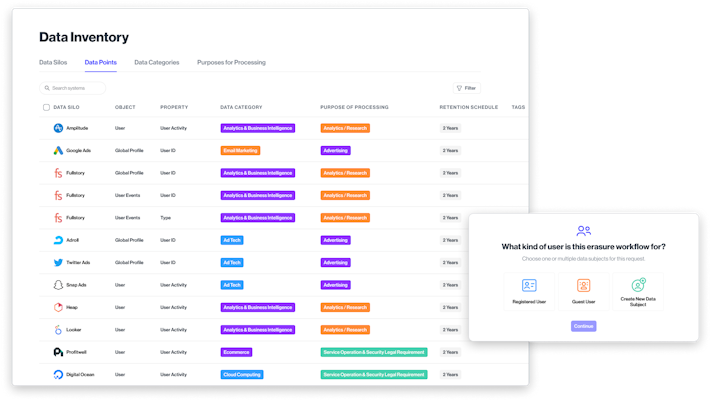 Seamless compliance
Your privacy program cornerstone
Power your company's regulatory compliance with actionable data governance suggestions based on your real-time data map. Transcend is the first and only automated data mapping tool that ensures the systems discovered in your data map are seamlessly included in user deletion, access or modification request workflows.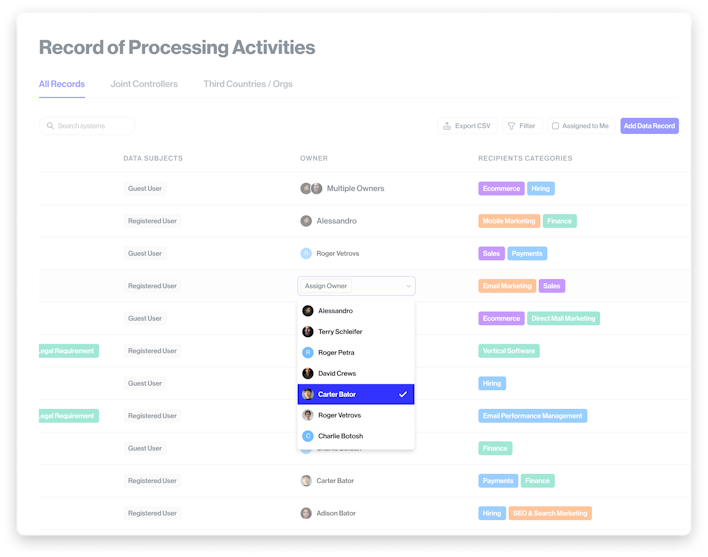 Save time and money
Ditch the manual spreadsheets
Say goodbye to outdated spreadsheets, nudging and pinging teams for updates, and feeling a step behind on understanding your organization's ever-changing data inventory. Get top-tier automated data silo discovery and data classification without the enterprise cost.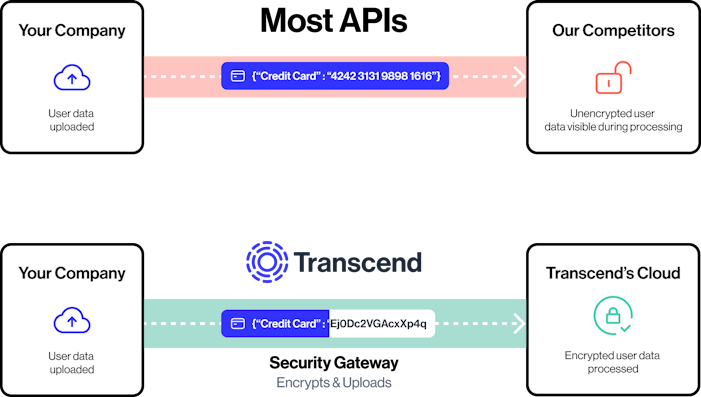 Robust security
Data visibility without security concessions
Rather than ask you to simply trust Transcend with your business data, we use a secure-by-design architecture which ensures that Transcend cannot see your data, does not have direct access to your systems, and cannot arbitrarily operate on your data. Pair this architecture with granular access configuration, SOC-II controls, and a unique self-hosted security gateway, and you can confidently connect even your most sensitive internal databases.
Our security architecture
Don't take our word for it
See why legal and technical leaders rely on Transcend for unified data visibility.
"When we started looking for a privacy tool, TechGC peers and other legal colleagues all pointed to Transcend as the leader in automated privacy solutions, with top tier support and education. From there, each engineer I brought into our conversations was immediately impressed with Transcend, further validating the power of their technology."
Keara Roethke | Legal Director, Snapdocs
Frequently asked questions