The 2020 Data Privacy Feedback Loop
Charting consumer expectations–and gaps–when it comes to data privacy.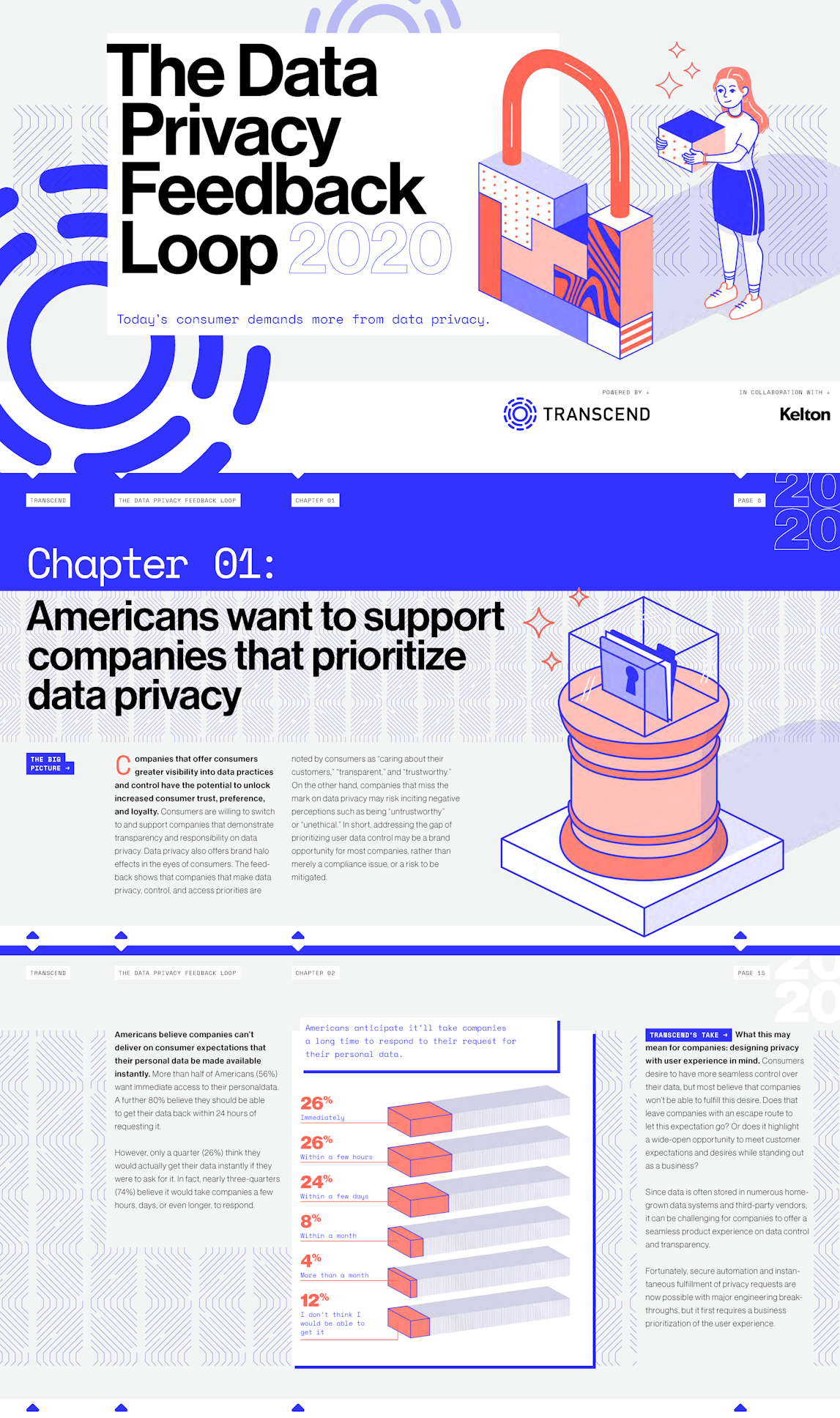 Forget compliance. Today's consumer demands more from data privacy.
In a survey of over 1,000 Americans' attitudes and insights on data privacy, Transcend's annual Data Privacy Feedback Loop looks at the issue of data privacy through the lens of user experience.
Download the 2020 Data Privacy Feedback loop to find out:
How American consumers view companies that truly prioritize data privacy, and those that miss the mark
What consumers expect from companies who handle their personal data
How to turn data privacy leadership into brand loyalty, trust, and preference
Download the report
"Despite this year's unprecedented winds, consumer concern around data privacy remains a constant—as do the gaps between what they want, and what they're getting from the companies when it comes to control of their personal data." — Transcend's 2020 Data Privacy Feedback Loop
About the Data Privacy Feedback Loop
This is the inaugural year of the Transcend Data Privacy Feedback Loop, a survey of consumer experience in company data privacy practices. The 2020 report is based on an online survey of 1,018 nationally representative Americans. The responses were conducted June 18 – 23, 2020, in partnership with the global research firm Kelton.
About Transcend
Transcend is the data privacy infrastructure that makes it simple for companies to give their users control over their personal data. Transcend automatically fulfills data subject requests inside companies, across all of their data systems and vendors. Transcend is proud to serve leading customers, including Patreon, Indiegogo, and Robinhood.
About Kelton
Kelton Global, a Material Company, is a leading global insights firm, and the data collection and analysis partner for the 2020 Data Privacy Feedback Loop.