Privacy requests, efficiently automated.
Transcend Privacy Requests is the easiest and most comprehensive way to delete, deidentify, return, or modify a user's data or preferences across your tech stack.
Get a Demo
Resource savings
Decrease costs, increase program efficiency, and comply with privacy request requirements with a single platform that handles every step — all without human intervention.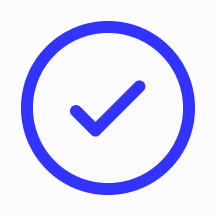 Coverage without complexity
No matter the data system, request type, regulation, or requirement, Transcend has you covered, with customization as easy as checking a box.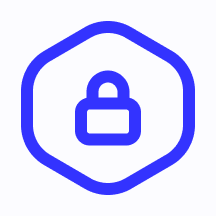 Reduced risk
Built to be secure by design with single sign-on in every plan, plus self-hosted security gateway with end-to-end encryption and flexible key management.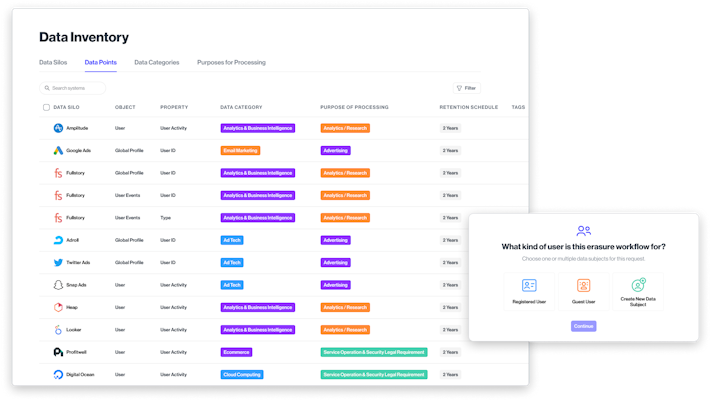 Seamless compliance
Your privacy cornerstone.
Up-level your company's compliance with actionable data governance suggestions based on your unique data map. Transcend is the first and only platform to ensure the systems discovered in your data map are comprehensively included in user deletion, access or modification requests.
More on Data Mapping
Resource savings
Better outcomes with hands-free privacy requests
Cut privacy request processing costs by up to 80% or more and ditch manual work. Get started with Transcend Privacy Requests in minutes, and access prebuilt workflows and zero-code customization to fully automate data requests — no humans required.
Coverage without complexity
Engineered to fit your unique needs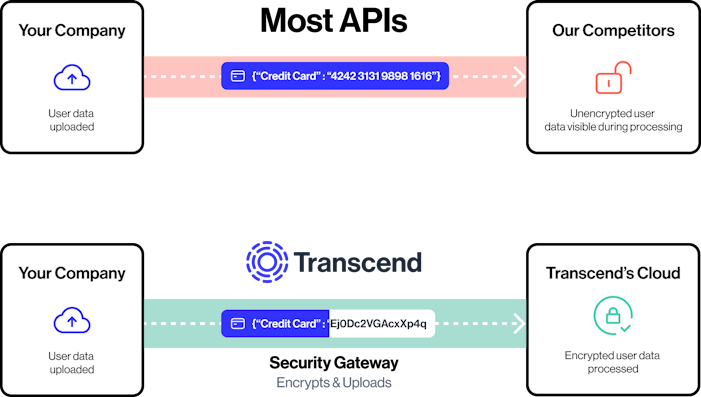 Reduced risk
Designed to reduce breach risk, not add to it
Transcend is engineered from the ground up to be secure by design. Using our industry-leading self-hosted security gateway, your data is encrypted within your firewall—meaning we can't access your keys, we can't see your user data, and we can't forge a request to your system. Plus, get granular access controls and single sign-on, included on every plan.
Our security architecture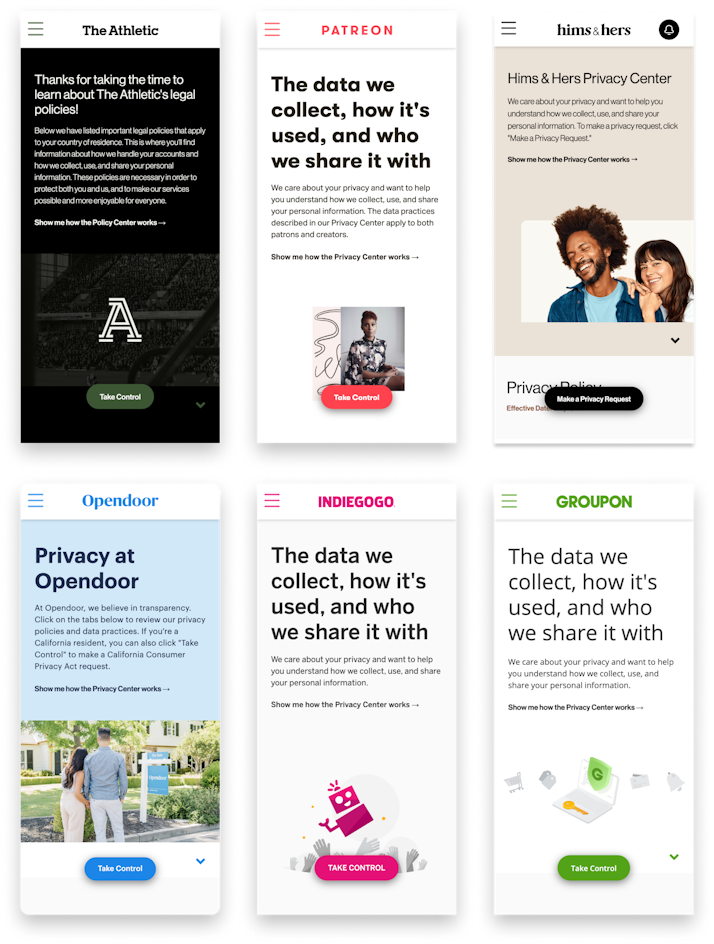 Privacy Center
A powerful way to give your customers self-serve privacy control
Our self-serve Privacy Center moves you beyond legacy web forms or outdated email inboxes — it gives you an enterprise-level, scalable, secure way to handle privacy requests and subsequent communications. Give your customers direct control over their data, in just a few clicks.
Into the future of privacy
We make it simple for top brands to lead the way on privacy and give their users control of their data.
4M+
Access & erasure requests fulfilled to date
77 hours
Saved per 100 requests
"During the onboarding process, we asked ourselves a number of questions, including: How streamlined is this solution? Does this fully automate our needs and that of our users? Does this meet and exceed our requirements on security and legal compliance? Is engineering on board with the solution and is it an easy lift for them to integrate? The answer for all of that was a 'yes' with Transcend."
Frankie Benjamin |  Privacy Program Manager, Indiegogo
Learn more
Set up is easy
Future-proof your privacy program. Go live in minutes.
Speak to our team
Frequently asked questions