Privacy without the growing pains.
Scale from one to one million privacy requests by automating the deletion, return, or modification of your users' data across your tech stack. Eliminate bottlenecks, increase efficiency, and get your privacy program moving at the speed of your business growth.
Contact sales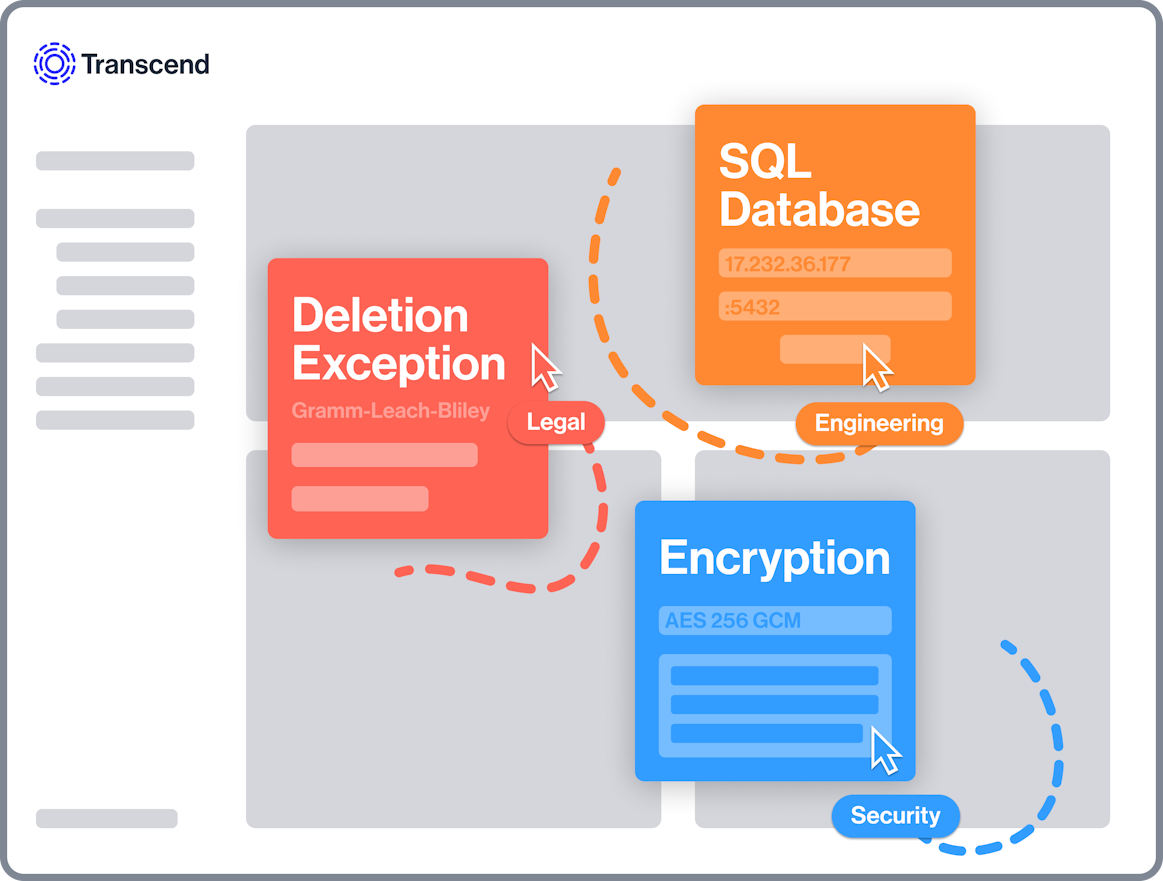 Scale your privacy operations
Take the burden off teams
Handling the growing volume of user privacy requests mandated by GDPR, CCPA, and incoming laws can quickly overwhelm manual compliance programs that can't scale, are inefficient, and introduce security risks. Bridge the divide between customer support, engineering, legal, and security teams with one powerful, easy-to-use platform that meets their needs and frees up resources for everyone.
Resource savings
Decrease costs with a single platform that handles every step—all without human intervention.
Coverage without complexity
No matter the data system, request type, regulation, or requirement, Transcend has you covered.
Reduced risk
Built to be secure by design with single sign-on in every plan, plus a self-hosted security gateway.
Resource savings
Better for business and your budgets.
Use Transcend's privacy platform to scale up effectively and put money back into your company's privacy budget. Cut processing costs by up to 80%, and give time back to the many people currently supporting the fulfillment of each user's privacy request.
For engineering teams, eliminate the need for custom code maintenance as data system specs change. Access prebuilt workflows and zero-code customization to fully automate data requests—no humans required.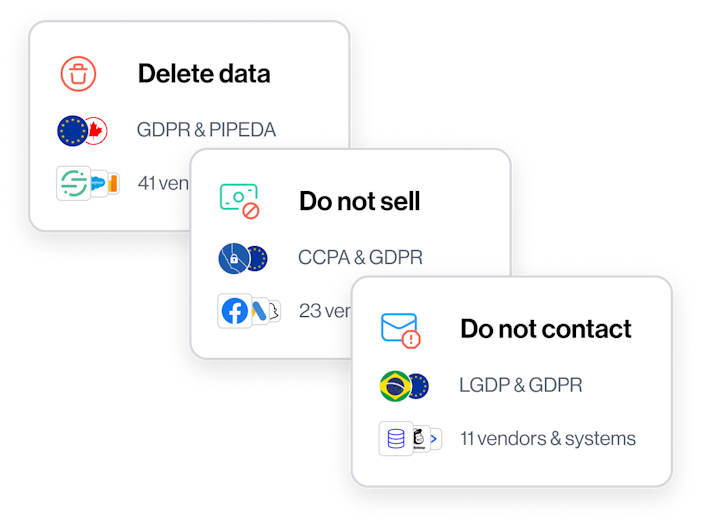 Coverage without complexity
Battle-tested for hyper-growth brands.
Transcend's privacy platform is battle-tested across millions of privacy lookups and is trusted by some of the world's fastest growing companies. From new data stores, user segments, new tooling, markets, privacy regulations, and more—Transcend is built to adapt as your company's needs grow and change.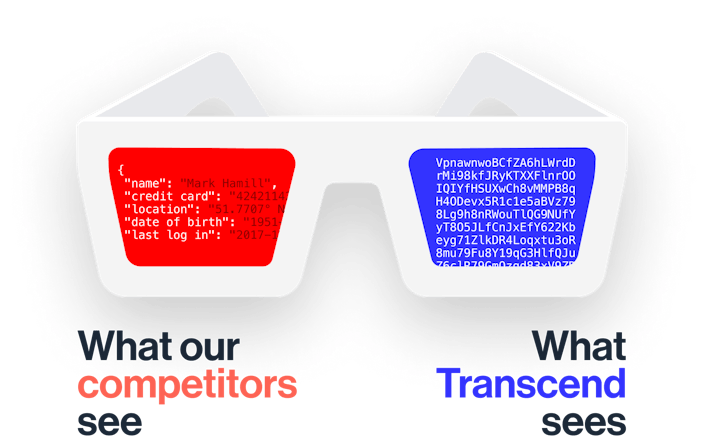 Reduced risk
Scalable privacy, without the security concerns.
Don't let your privacy program be the source of your company's next data breach. Transcend is engineered from the ground up to be secure by design. Using our industry-leading self-hosted security gateway, your data is encrypted within your firewall—meaning we can't access your keys, can't see your user data, and can't forge a request to your system.
Plus, get granular access controls and single sign-on included on every plan.
"Clubhouse is in high growth mode with a nimble engineering team. We needed a strong data privacy partner that could immediately add value and that could keep up with our expansion, with the right stack to meet our needs as we grow. Transcend has helped us get a handle on several important aspects of privacy engineering so we can solve things the right way for our community."
Taylor Hughes | Trust and Safety Engineer, Clubhouse
Setup is easy
Future-proof your privacy program. Get started in minutes.
Speak to our team