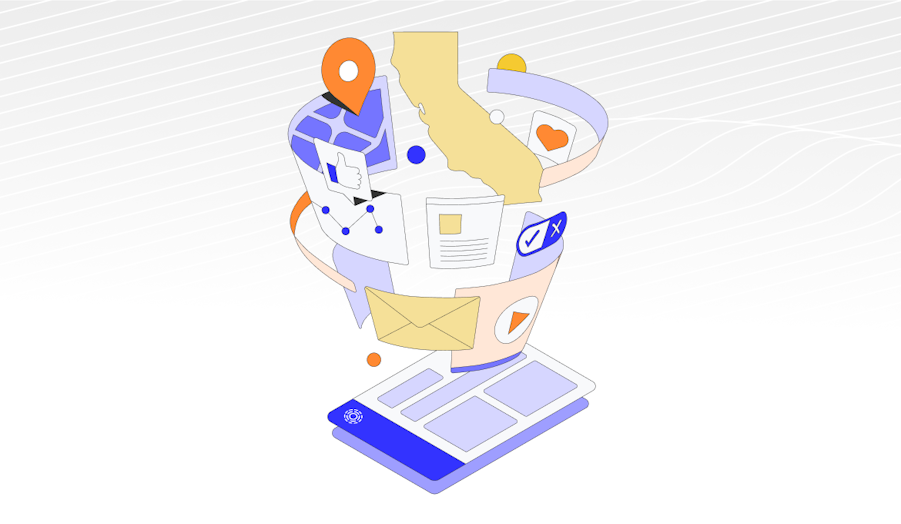 Comply with California's CPRA.
California's Privacy Rights Act (CPRA) expands on the existing CCPA and increases the technical complexities of compliance. With Transcend, easily encode privacy directly into your data systems for seamless compliance ahead of the July 1, 2023 enforcement date.
New to CPRA?
What businesses need to know
California's CPRA amends the CCPA—expanding consumer rights, adding the sensitive personal information data designation, removing the 30 day cure period, and more.
Effective Jan 1, 2023
The CPRA went into effect January 1, 2023 with full enforcement beginning July 1, 2023. It should be noted though, that CCPA remains in full effect and under enforcement until that date. For more on CCPA requirements, check out our CCPA Compliance Guide.
Expanded consumer rights
The CPRA increases the privacy rights businesses must honor, including targeted advertising opt outs (Do Not Share) and the right to limit sensitive personal information. Companies seeking to comprehensively honor privacy rights under CPRA's scope need a solution that can flex and scale with their business.
CPPA enforcement
The CPRA creates a new agency, the California Privacy Protection Agency (CPPA), responsible for creating and enforcing California's data protection privacy laws. Consistent with the current CPPA, the California Attorney General still retains enforcement powers.
Expanded DSAR rights
Engineered to fit your unique needs.
Compliance without complexity
Engineered to enable efficient operations and seamless compliance.
Data Mapping
Through powerful, automated scans, Transcend discovers your company's data silos and organizes data schemas and objects. Enjoy singular visibility, all in a collaborative platform where you can delegate tasks, see system owners, and generate audit logs or compliance reports.
Get a demo
Privacy Requests
A fully automated, easy-to-use operating system for privacy request compliance. From access to opt out requests, and more. Secure infrastructure governs user data anywhere it's stored, without human intervention.
Get a demo
Consent
California requires businesses to recognize and honor all opt-out requests, including those from privacy signals like GPC. Transcend goes beyond basic compliance and ensures user opt outs are propagated downstream by automatically appending platform-specific flags like Facebook's LDU and Google's RDP.
Get a demo