Handle Do Not Sell or Share Requests.
Take the stress out of Do Not Sell or Share requirements mandated by California, Virginia, and other state laws. Automatically identify advertising technologies and comply with privacy signals like GPC to honor opt-out requests correctly.
Get a demo
Understanding compliance
What does it take?
Honoring Do Not Sell or Share requests does not need to be complicated. Simplify with Transcend.
1. Catalog advertising tech
Foundationally, you must understand what technologies you share personal information with and their processing purposes. Keeping an accurate data map allows you to track and enforce these preferences downstream to the adtech vendors.
2. Govern your data flows
Data sharing can happen on the browser side (via trackers on your website) and your backend (sending data to a CDP like Segment). To comply, you must stop processes on both sides that sell or share personal data once a user opts out.
3. Provide a way to opt out
With Transcend you can easily receive user opt outs via a footer link, banner, or dedicated Privacy Center. Plus, automatically honor the Global Privacy Control browser signal as required by CCPA.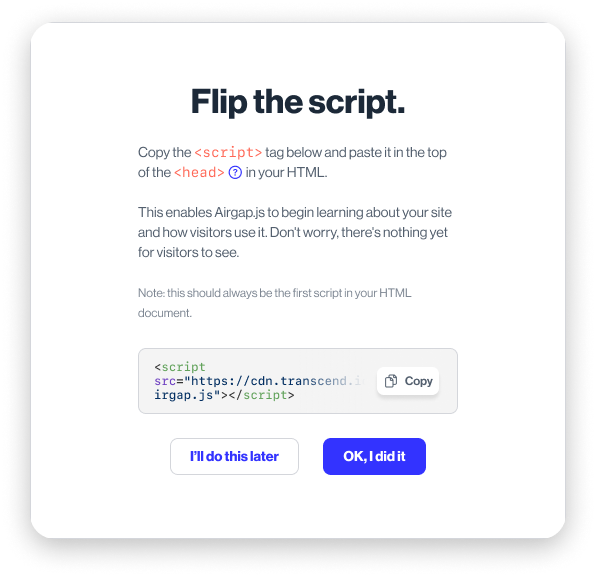 Out-of-the-box support
Instantly start honoring Global Privacy Control.
Transcend Consent, our powerful and lightweight 30KB javascript bundle, provides out-of-the-box GPC and Do Not Sell or Share support to automatically honor user opt-out requests, no matter how they're submitted.
See how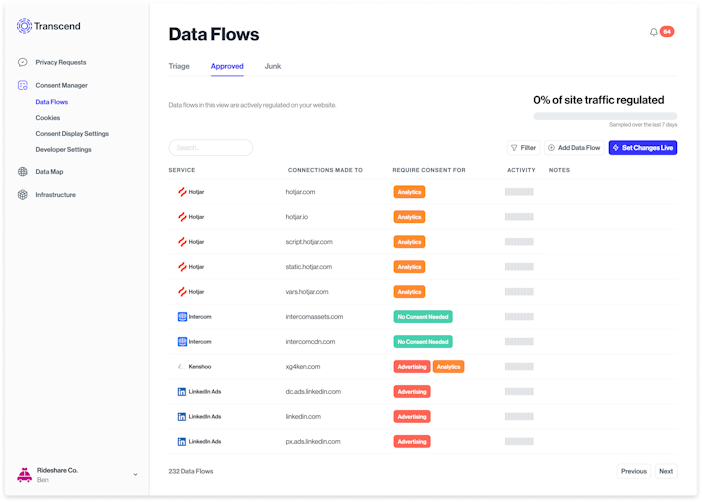 Easy compatibility
Dynamically update adtech flags.
Modern privacy regulations, like California's CPRA amendments to CCPA, require businesses to ensure opt-out requests are honored by their third-party vendors. But two-thirds of companies surveyed estimate it will take 20+ engineering hours to encode restricted data processing and opt-out signal compliance across their web properties.
With Transcend's platform you get automatic Do Not Sell handling - we'll classify your advertising data flows and ensure opt-out requests are propagated downstream via client-side ad platform flags (Like Facebook's LDU and Google's RDP) as well as via our integrations with backend data systems.
Get started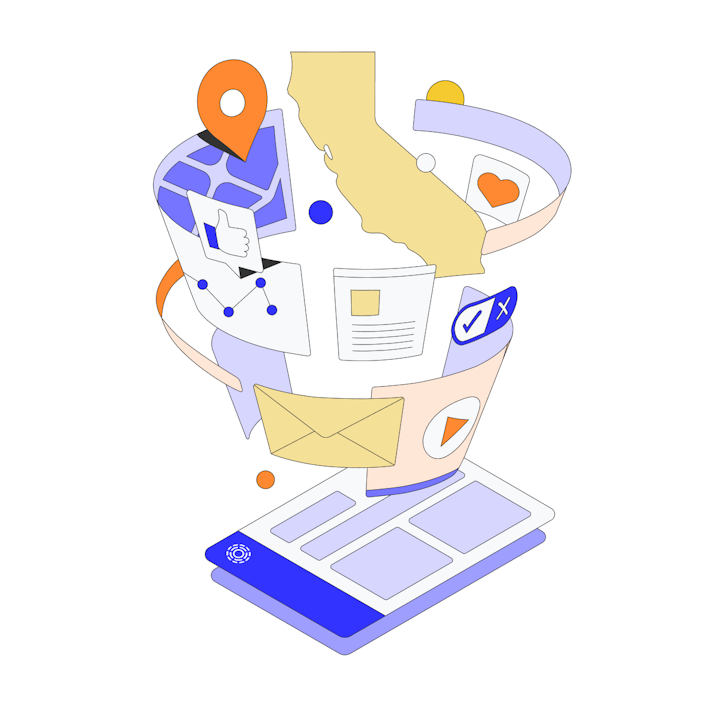 Fast compliance
Prepare for the January 1 deadline.
California's CPRA and Virginia's CDPA add additional rigor to existing Do Not Sell requirements and come into effect on January 1, 2023 – mere months away – with Colorado and Connecticut quickly following months later. Check out our State Privacy Law Tracker for the details.
Is your company prepared? Don't put your business at risk of revenue loss, inefficient ad spend or noncompliance fines.
Get compliant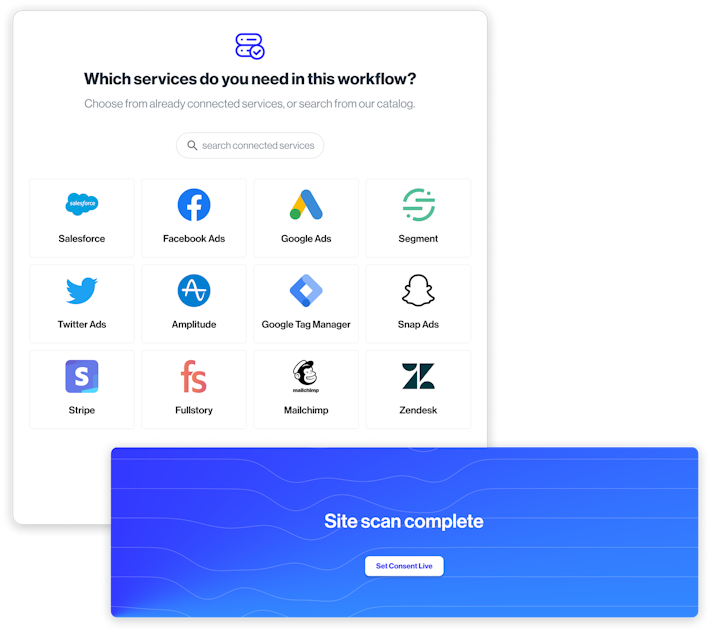 Full-stack governance
Coverage for backend data sharing.
While data sharing most commonly occurs via embedded website tracking tech, many companies also share data via backend processes or through a Customer Data Platform like Segment.
Luckily Transcend has native integrations that are easy to set up and can seamlessly fulfill Do Not Sell requests across your tech stack, no matter where the data is being shared.
Get a demo
Efficient, scalable compliance
Without Transcend, companies struggle to implement robust Do Not Sell handling.
< 15% leaders
understand CPRA's Do Not Share requirement
20+ eng hours
spent maintaining Do Not Sell signals
"We needed a solution that would evolve with ever-changing privacy regulations. Transcend's configurable integrations lets us easily support different parameters, unique business conditions, and state by state privacy laws. It allows us to be prepared for new laws before they come into effect, and frees our team up from chasing new privacy request requirements."
Petr Hecko | Lead DevOps Engineer, Hims & Hers