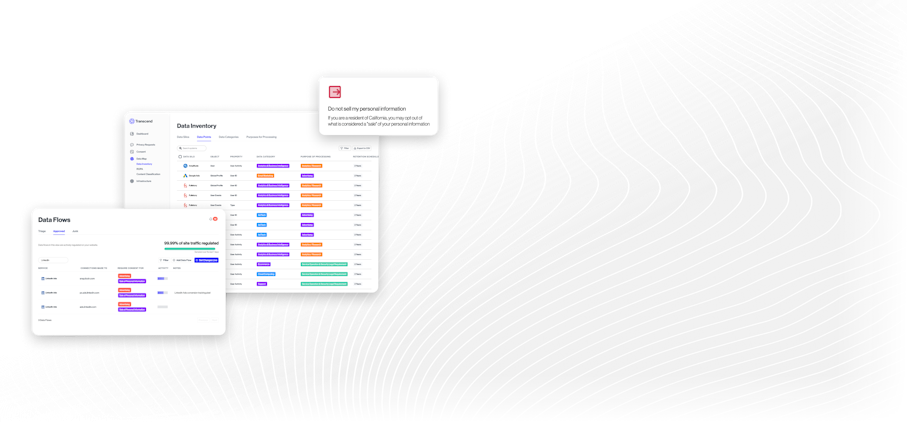 Handle Targeted Advertising Opt Outs.
Take the stress out of Do Not Sell or Share requirements mandated by California, Virginia, and other state laws. Automatically identify advertising technologies and propagate downstream signals to honor opt out requests correctly.
Understanding compliance
Opt Out of Targeted Advertising.
Honoring Targeted Advertising Opt Outs does not need to be complicated. Simplify with Transcend.
1. Catalog advertising tech
Foundationally, you must understand what advertising technologies you have and their processing purposes. Keeping an accurate data map allows you to track and enforce these preferences downstream to the adtech vendors.
2. Govern your data flows
Data flows can happen on the client side (trackers on your website) and your backend (sending data to a CDN like Segment). To comply, you must stop data processes on either side that sell or share personal data for your opt out users.
3. Provide a way to opt out
Receive user opt out preferences through a cookie banner or collect preferences through a separate Privacy Center. Plus, with Transcend, automatically honor the Global Privacy Control signal on individual user browsers.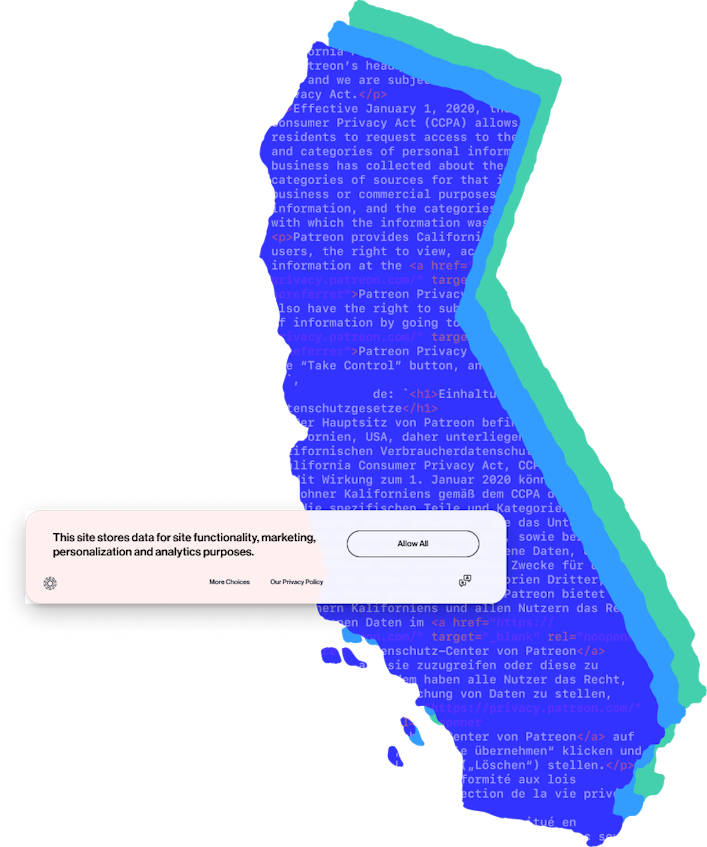 Fast compliance
Prepare for the January 1 deadline.
California's CPRA and Virginia's CDPA will come into enforcement on January 1, 2023 – just half a year away – with Colorado and Connecticut quickly following months later. Is your company prepared?
Don't put your business at risk of revenue loss, inefficient ad spend or noncompliance.
Get compliant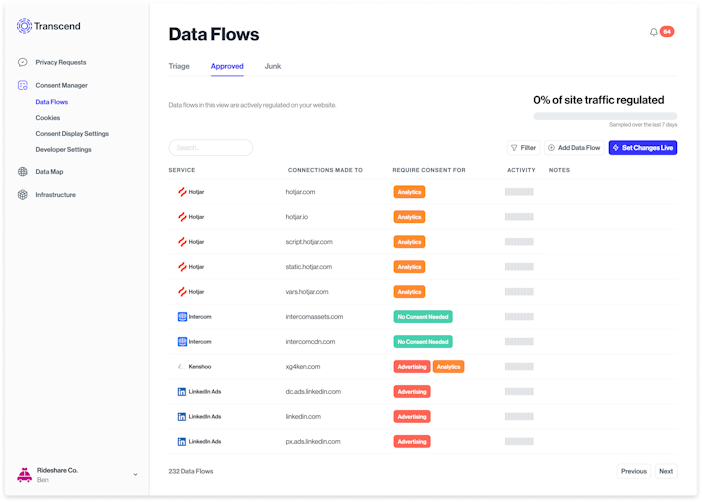 No code solution
Auto-enforce Do Not Sell signals.
Two-thirds of companies require 20+ engineering hours to maintain restricted data processing signals. With Transcend, automatically classify your advertising data flows and propagate these signals downstream to Google Ads, Facebook LDU, Youtube, and more–no human processing required.
Get started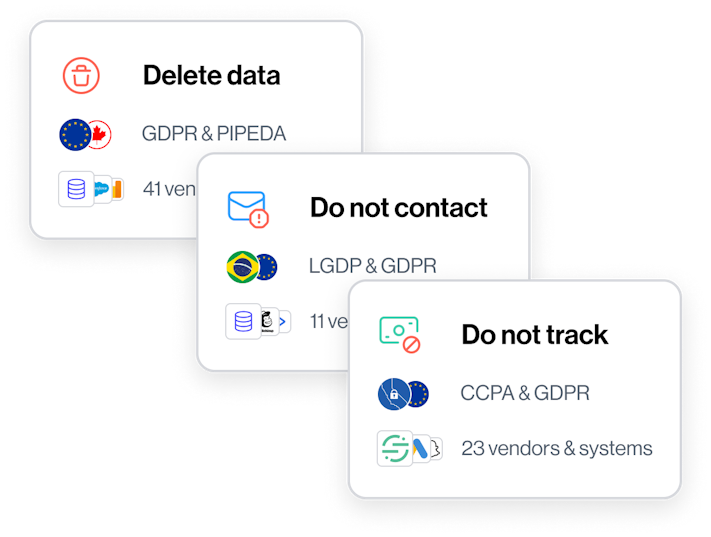 Future-proofed privacy
Compliance without the complexity.
Four US state laws will begin enforcing Opt out of Targeted Advertising in 2023, with more soon to come.
With Transcend's regulation-agnostic platform, prepare your business for whatever regulations lie ahead and rely on automated audit logs to keep your company in compliance.
Get a demo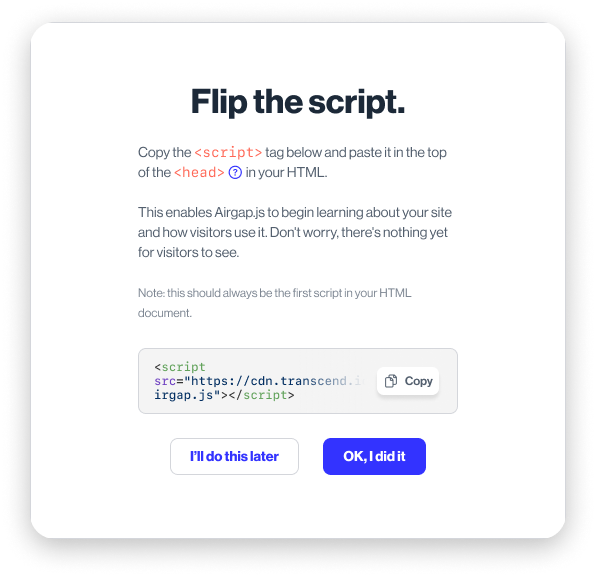 Easy compatibility
Stay ahead as AdTech evolves.
Advertising platforms like Google and Meta (Facebook) are constantly updating the signals they use to stay in compliance. Transcend's platform evolves to keep up with ever-changing ad tech requirements, so your business can institute an intelligent, modern marketing stack without losing operational efficiency.
See how
Efficient, scalable compliance
Without Transcend, companies struggle to comply with Targeted Advertising Opt Outs.
< 15% leaders
understand CPRA's Do Not Share requirement
20+ eng hours
spent maintaining Do Not Sell signals
"We needed a solution that would evolve with ever-changing privacy regulations. Transcend's configurable integrations lets us easily support different parameters, unique business conditions, and state by state privacy laws. It allows us to be prepared for new laws before they come into effect, and frees our team up from chasing new privacy request requirements."
Petr Hecko | Lead DevOps Engineer, Hims & Hers